Journal Issue:

Fall 2017

Veritas: Volume 4, Issue 1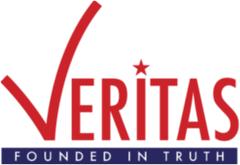 Articles
Trump and Democrats: An uncanny combination
Donald Trump won the U.S. presidential election in 2016. Many people, a proportion of them being Democrat, claimed that Donald Trump was not their president. In one broadcast, a news team called those who voted for the president racist, xenophobic and uneducated. The hashtag "not my president" was viral throughout the first few weeks after his presidency was claimed. Listening to the stereotypes, Republicans presumably were the only ones to vote for this man—but according to BBC, 9 percent of Democrats, those who identified as registered Democrats, voted for Trump.
Making spaces out of staples & copy paper
Sprawled over two floors of the Richmond Public Library, the motley attendees of the Richmond Zine Fest perused ramshackle tables of locally published art and writing. Zines, which are typically tiny booklets or pamphlets exploring a single subject, are as diverse in their publishing methods as the publishers themselves. The festival showcased over 130 different presenters from across the area, allowing for the direct exchange of tiny manifestos and accessible artistic missives.
Veritas (Fall 2017)
Contents: Politicians clowning around: When politics divide; Trump and Democrats: An uncanny combination; Making spaces out of staples and copy paper; Community input; Social change; Blood and soil; Wind ethanol agriculture and Trump
A letter from the editor
This semester's issue is different than others you may have read because we are not just attempting to teach you something about the political environment around you. As the Editor and Chief of this publication I am urging our readers to see beyond black and white. We implore you to discover, investigate and challenge the stereotypes and social changes that our are not only in our communities but in our political parties. This is independent from the political group you affiliate with.
Community input
"If you could change one stereotype in politics, whether it be politics as a whole or in a particular party, what would it be and why?"