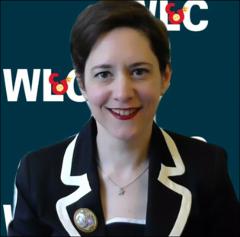 Études françaises, Hervé, Martin et Alexis Lussier (dir.). Le regard et la proie
2020-07-01 , Schaal, Michèle , Schaal, Michèle , World Languages and Cultures
Dans ce numéro d'Études françaises, les éditeurs nous offrent un riche panorama autour du thème « le regard et de la proie ». Un aspect particulier se dégage de cette considération : la chasse tant réelle qu'allégorique. Pourtant, à la manière de Magritte, les éditeurs soulignent, dans leur introduction, que ceci n'est guère un dossier spécial sur la chasse. Il s'agit plutôt de souligner comment l'imaginaire cynégétique participe du regard car qui dit regarder dit forcément traquer. Cette approche thématique soulève alors les questions du désir, de son objet ou sujet, de la quête qu'il engendre et de son inassouvissement essentiel, y compris dans le geste de l'écriture fictionnelle. Autre considération : la spécularité, « la relation en miroir, qui préva[ut] entre le regard et la proie » et son renversement éventuel (8). Ainsi, dans la majorité des articles se retrouve la perspective psychanalytique ; freudienne évidemment, mais principalement lacanienne. Par conséquent, le double, son étrange ressemblance et dissemblance, se voit forcément également évoqué ; notamment la frontière équivoque – et elle aussi réversible – entre proie et prédateur.
Vérité et amour by Claire Legendre
2013-01-01 , Schaal, Michèle , Schaal, Michèle , English
Vérité et amour is Claire Legendre's ninth publication and seventh novel. It is a first-person narrative made up of 89 brief chapters. Francesca, the narrator, moves to Prague with her husband—nicknamed "vice-consul" and whose name readers never learn (20)—shortly after Nicolas Sarkozy's election. The novel ends during the "printemps d'érable" in Québec and on the night François Hollande is elected president (the final chapter, "Le changement," undeniably echoes the latter's campaign slogan). Because of its episodic structure, Vérité et amour reads like a cathartic diary where Francesca depicts her life abroad: the dissolution of her marriage, her becoming a free-lance teacher of French, her making friends, or her unfulfilled affair with a student, Roman Svoboda. Some chapters take a third-person perspective and focus on auxiliary characters. However, they might be interpreted as the narrator's projections.
Le Nénuphar et l'araignée by Claire Legendre (review)
2015-01-01 , Schaal, Michèle , Schaal, Michèle , English
Le Nénuphar et l'araignée is Claire Legendre's tenth publication and originally an invitation by Editor Jean-Marie Jot to contribute to Les Allusifs's collection—since terminated—"les peurs" (6). In a series of thirty-five brief chapters, Legendre, indeed, charts and attempts to make sense of her hypochondria, anxiety, superstition, fear of dying and living, and other phobias such as of insects and spiders in particular.
La Barbe! Cinq ans d'activisme féministe by La Barbe (review)
2014-01-01 , Schaal, Michèle , Schaal, Michèle , English
To celebrate its fifth birthday, the French feminist group La Barbe–an ironic play-on-words with a symbol of masculine domination and the colloquial equivalent of "to be fed up with something"–released a selection of their most significant actions in La Barbe! Cinq ans d'activisme féministe. In the introduction, La Barbe underlines the specificities, goals, and genesis of the organization. Originally a response to the sexist treatment of Ségolène Royal in the media during the 2007 presidential election, La Barbe claims to imitate a third Republic masculinist style so as to expose the lingering gender gap and "entre-soi masculin" in French society (17). For La Barbe, it is not feminism or equal rights that are "ringard[s]" but this very lingering masculine domination (24). The group also underlines the collective nature of their actions: the speeches, pamphlets, and book translate their non-hierarchical stance.

They go on to describe their "modus operandi" (9): members of the organization attend conferences, talks, or business meetings where men are exclusively or primarily speaking. They rise up in the middle of talks, put on fake beards, and interrupt the speakers. They call them by their first names to underline the male-centeredness of the event but also to reverse the sexist media habit to call women experts by their first names (90). They read an ironic speech that congratulates the male participants on keeping patriarchy and masculine domination alive by not allowing women to join their circles of power. When a token or a few women still partake in these events, they deplore this feminist invasion. While audiences usually support the group's actions, the ones "barbés" react according to Elisabeth Kübler-Ross's five stages of grief: ranging from denial to acceptance; the latter being an exceptional occurrence (18-22).