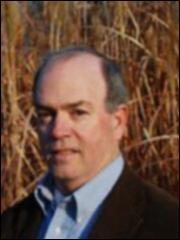 Email Address
tom.sappington@ars.usda.gov
Now showing
1 - 10 of 111
Monarch Butterfly Ecology, Behavior, and Vulnerabilities in North Central United States Agricultural Landscapes
2022 , Grant, Tyler J. , Fisher, Kelsey E. , Krishnan, Niranjana , Mullins, Alexander N. , Hellmich, Richard , Sappington, Thomas , Adelman, James S. , Coats, Joel , Hartzler, Robert G. , Pleasants, John M. , Bradbury, Steven , Plant Pathology, Entomology and Microbiology , Agronomy , Ecology, Evolution and Organismal Biology , Natural Resource Ecology and Management , Pollinator Working Group
The North American monarch butterfly (Danaus plexippus) is a candidate species for listing under the Endangered Species Act. Multiple factors are associated with the decline in the eastern population, including the loss of breeding and foraging habitat and pesticide use. Establishing habitat in agricultural landscapes of the North Central region of the United States is critical to increasing reproduction during the summer. We integrated spatially explicit modeling with empirical movement ecology and pesticide toxicology studies to simulate population outcomes for different habitat establishment scenarios. Because of their mobility, we conclude that breeding monarchs in the North Central states should be resilient to pesticide use and habitat fragmentation. Consequently, we predict that adult monarch recruitment can be enhanced even if new habitat is established near pesticide-treated crop fields. Our research has improved the understanding of monarch population dynamics at the landscape scale by examining the interactions among monarch movement ecology, habitat fragmentation, and pesticide use.
Effect of a near-zero magnetic field on development and flight of oriental armyworm (Mythimna separata)
2021-05-01 , Yan, Meng-meng , Zhang, Lei , Sappington, Thomas , Cheng, Yun-xia , Sappington, Thomas , Pan, Wei-dong , Jiang, Xing-fu , Entomology
The geomagnetic field affects all living organisms on the Earth. In this study we investigated the developmental and behavioral effects of rearing Mythimna separata in a near-zero magnetic field (<500 nT) compared to the local geomagnetic field (approximately 50 µT). The near-zero magnetic field produced by a Helmholtz coil system significantly lengthened larval and pupal development durations, increased male longevity, and reduced pupal weight, female reproduction, and the relative expression level of the vitellogenin (Vg) gene in newly emerged females. Moreover, the near-zero magnetic field had a considerable negative effect on the mating ratio of M. separata adults. In addition, the moths in the near-zero magnetic field displayed less flight activity late in the night than those in the Earth's normal geomagnetic field, indicating that the flight rhythm of M. separata may be affected by the near-zero magnetic field. Reduction in magnetic field intensity may have negative effects on the development and flight of oriental armyworm, with consequent additional effects on its migration.
Oviposition Response of Monarch Butterfly (Lepidoptera: Nymphalidae) to Imidacloprid-Treated Milkweed
2021-01-01 , Bradbury, Steven , Bradbury, Steven , Sappington, Thomas , Adelman, James , Sappington, Thomas , Natural Resource Ecology and Management , Entomology , Ecology and Evolutionary Biology
Monarch butterfly (Danaus plexippus) populations have declined over the last two decades, attributable in part to declines in its larval host plant, milkweed (Asclepias spp.), across its breeding range. Conservation efforts in the United States call for restoration of 1.3 billion milkweed stems into the Midwestern landscape. Reaching this goal will require habitat establishment in marginal croplands, where there is a high potential for exposure to agrochemicals. Corn and soybean crops may be treated with neonicotinoid insecticides systemically or through foliar applications to provide protection against insect pests. Here, we investigate whether ovipositing monarchs discriminate against milkweed plants exposed to the neonicotinoid insecticide imidacloprid, either systemically or through foliar application. In our first experiment, we placed gravid females in enclosures containing a choice of two cut stems for oviposition: one in 15 ml of a 0.5 mg/ml aqueous solution of imidacloprid and one in 15 ml water. In a second experiment, females were given a choice of milkweed plants whose leaves were treated with 30 µl of a 0.825 mg/ml imidacloprid-surfactant solution or plants treated with surfactant alone. To evaluate oviposition preference, we counted and removed eggs from all plants daily for 3 d. We also collected video data on a subset of butterflies to evaluate landing behavior. Results indicate that neither systemic nor foliar treatment with imidacloprid influenced oviposition behavior in female monarchs. The implications of these findings for monarch conservation practices will be informed by the results of ongoing egg and larval toxicity studies.
Population Development, Fecundity, and Flight of Spodoptera frugiperda (Lepidoptera: Noctuidae) Reared on Three Green Manure Crops: Implications For an Ecologically Based Pest Management Approach in China
2021-12-13 , Wu, Feifei , Zhang, Lei , Liu, Yueqiu , Cheng, Yunxia , Su, Jianya , Sappington, Thomas , Jiang, Xingfu , Entomology
The fall armyworm, Spodoptera frugiperda (Smith), is an invasive pest of cereal crops that now inhabits southern China year-round. Cultivation of crops unsuitable as host plants has been an effective pest management strategy for some insect pests, but the effects of green manure crops on S. frugiperda have not been investigated. An age-stage two-sex life table and tethered flight performance of S. frugiperda reared on different green manure species were obtained, and a population dynamics model established. Developmental durations of stages, survival rates, and fecundities of S. frugiperda differed significantly depending on host plant. Larvae fed Astragalus sinicus L. did not complete development. Although some larvae fed Vicia villosa Roth and Vicia sativa L. completed development, generation time was significantly prolonged, egg production was halved, and net reproductive rate decreased to 31% and 3% of those reared on corn, respectively. Survival rates of early-instars fed V. villosa and V. sativa were significantly lower than those fed corn. Population dynamics projections over 90 d showed the number of generations of S. frugiperda fed on V. villosa and V. sativa was reduced compared to those reared on corn. Flight performance of S. frugiperda reared on V. villosa decreased significantly compared to corn. Our results show that the three green manure species are unsuitable host plants for S. frugiperda. Therefore, reduction of corn production in southern China through rotation with these green manure crops may be a feasible method of ecological management of this major corn pest in China.
Key factors involved in reduction of damage to sunflower by the European sunflower moth in China through late planting
2021-04-22 , Cheng, Yunxia , Sappington, Thomas , Sappington, Thomas , Luo, Lizhi , Liu, Chenguang , Wang, Yongjun , Liu, Shuangping , Zhang, Zongze , Wang, Lijun , Jiang, Xingfu , Entomology
The European sunflower moth, Homoesoma nebulellum (Denis et Schiffermüller), emerged as a major new pest in Bayannur, China, in 2006. Insecticidal control with a single application is problematic because timing is critical, and multiple applications increase production and environmental costs. Management of H. nebulellum by planting date adjustment can be effective, but the optimal time window for late planting is unknown. Natural levels of H. nebulellum infestation were compared among sunflowers planted on five dates from April 25 to June 5 in two years, and the relationship between timing of adult abundance and flowering assessed. Delaying planting of sunflower from the traditional planting period of April 25 –May 5 to May 15 –June 5 significantly decreased damage by H. nebulellum. Seed infestation rate was 30–40 times higher, and number of larvae/head 75–100 times higher in the earliest two plantings than in the latest two. Within two years of implementing delayed planting in Bayannur city, infestation area decreased from 72% in 2006 to 1.5% in 2008, and production losses decreased from 4.5 ton/ha in 2006 to 0.36 ton/ha in 2008, a 97% decrease compared to 2006. Moreover, the infestation area caused by H. nebulellum was continuously controlled below 5.3% of the planting area since 2008. We found the overlap between the first two days of flowering and peak adult presence was the key factor influencing level of damage caused by H. nebulellum. Because the number of eggs laid in the first two days of flowering accounted for 68% of the total, and sunflower seed infestation rate was positively correlated with the number of trapped adults weighted by proportion of daily oviposition. Oviposition of the majority of eggs in the first two days of flowering suggests an evolutionary mechanism whereby females choose host plants most conducive to larval development, consistent with the preference-performance hypothesis.
Starvation on First or Second Day of Adulthood Reverses Larval-Stage Decision to Migrate in Beet Webworm (Lepidoptera: Pyralidae)
2021-01-01 , Cheng, Yunxia , Sappington, Thomas , Sappington, Thomas , Luo, Lizhi , Zhang, Lei , Jiang, Xingfu , Entomology
A facultative commitment to adult migration in the larval stage can be modified again after adult emergence in some Lepidoptera when influenced by an appropriate environmental cue during a sensitive stage. This phenomenon is termed secondary regulation of migration. The sensitive stage in adult beet webworm, Loxostege sticticalis L. (Lepidoptera: Pyralidae), was determined experimentally by starvation of presumed migrant females reared from gregarious-phase larvae (induced by crowding at 10 larvae per 650-ml jar). When presumed migrant adults were starved for 24 h on either of the first 2 d after emergence, the preoviposition period was shortened. In contrast, preoviposition periods were not significantly shortened for migrants starved on day 3 or when starvation lasted for more than 1 d after emergence. Because the preoviposition period corresponds to the migratory period in beet webworm, the results suggest that the first 2 d of adult life in the beet webworm is the sensitive stage during which presumed migrants can be switched to residents by an appropriate environmental cue. During the sensitive stage or not, starvation did not influence lifetime fecundity, oviposition period, longevity, or hatching rate of eggs laid by the starvation-stressed moths. Starvation on the first day also increased tethered flight performance and accelerated both flight muscle and ovarian development. The results suggest that a pulse of starvation in the sensitive period may inhibit the expected migration by accelerating and compressing the cycle of migratory flight muscle development and degeneration, while accelerating ovarian development, which is normally suppressed until after migration.