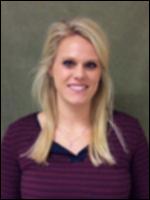 Dietary inositol-stabilized arginine silicate numerically reduced woody breast severity in male Ross 708 broilers without altering growth
2023-03-10 , Meyer, M. M. , Bobeck, Elizabeth , Animal Science
The woody breast (WB) myopathy is an unintended outcome of fast broiler chicken growth and high breast muscle yields. Myodegeneration and fibrosis in the living tissue are results of hypoxia and oxidative stress driven by lack of blood supply to muscle fibers. The study aim was to titrate a vasodilator ingredient, inositol-stabilized arginine silicate (ASI), as a feed additive to improve blood flow and ultimately, breast meat quality. A total of 1,260 male Ross 708 broilers were assigned to: 1) a control basal diet, or the control diet plus increasing ASI: 2) 0.025% ASI, 3) 0.05% ASI, 4) 0.10% ASI, or 5) 0.15% ASI. At d 14, 28, 42, and 49, growth performance was measured on all broilers and serum from 12 broilers/diet was analyzed for creatine kinase and myoglobin presence. On d 42 and 49, 12 broilers/diet were measured for breast width, then left breast fillets were excised, weighed, palpated for WB severity, and visually scored for degree of white striping (WS). At 1 d postmortem, 12 raw fillets/treatment underwent compression force analysis, and at 2d postmortem, the same fillets were analyzed for water-holding capacity. mRNA was isolated from 6 right breasts/diet at both d 42 and 49 for qPCR quantification of myogenic gene expression. Birds fed the lowest dose of 0.025% ASI had a 5-point/3.25% feed conversion ratio reduction compared to birds fed 0.10% ASI over wk 4 to 6 and reduced serum myoglobin at 6-wk of age compared to the control. Breasts from birds fed 0.025% ASI received 42% greater normal WB scores at d 42 compared to control fillets. At d 49, breasts from broilers fed 0.10 and 0.15% ASI received 33% normal WB scores. At d 49, 0.025% AS-fed broiler breasts showed no severe WS. Increased myogenin expression was observed in 0.05 and 0.10% ASI breast samples on d 42 and myoblast determination protein-1 expression was upregulated in breasts from birds fed 0.10% ASI on d 49 compared to the control. Therefore, a dietary inclusion of 0.025, 0.10, or 0.15% ASI was beneficial in reducing WB and WS severity and promoting muscle growth factor gene expression at age of harvest without diminishing bird growth or breast muscle yields.
Dietary yeast beta 1,3/1,6 glucan supplemented to adult Labrador Retrievers alters peripheral blood immune cell responses to vaccination challenge without affecting protective immunity
2023-01-24 , Fries-Craft, K. , Kilburn-Kappeler, L. R. , Aldrich, G. , Bobeck, Elizabeth , Animal Science
Yeast-derived 1,3/1,6 beta-glucans may alter host immunity to produce robust and quickly resolved responses that align with companion animal health goals. In adult dogs, immunomodulation by yeast 1,3/1,6 beta-glucans in extruded kibble diet have not been well-documented. The study objective was to evaluate systemic immune responses in dogs fed kibble diets with two yeast 1,3/1,6 beta-glucans doses before and after vaccine challenge. Twenty-four adult Labrador Retrievers were assigned to 3 dietary treatments consisting of a basal diet (control) supplemented with 0.012 or 0.023% (0.5 or 1X, respectively) yeast 1,3/1,6 beta-glucan with equal sex representation within each treatment (8 dogs/diet). Animals were fed experimental diets for a 29d acclimation period, after which baseline blood samples were collected before administration of a combination canine distemper virus, parvovirus, and adenovirus-2 vaccine. Blood samples were collected weekly for 21d following vaccination with whole blood for CBC analysis, serum for titer and cytokine assays, and peripheral blood mononuclear cells (PBMC) isolated for flow cytometric immune cell profiling. Data were analyzed using the MIXED procedure with diet and timepoint fixed effects. Serum titer was analyzed by Kruskal-Wallis test (SAS 9.4; P≤0.05). Prior to vaccination, beta-glucan diets did not affect serum cytokines, antibody titer, or immune cell populations. In the first 7 days post-vaccination (dpv), PBMC CD21low B cells increased in 36.5-58.1% in all groups but the magnitude of change was lesser in the 0.5X beta-glucan diet resulting in 25.6% lower CD21low populations compared to control-fed dogs (P=0.007). By 21dpv, B cell populations recovered to baseline levels in dogs fed 1X beta-glucan, but CD21high cells remained elevated 50.5% in dogs fed 0.5X beta-glucan diets compared to baseline (P<0.0001). While no differences in serum titer or cytokines were observed, feeding both beta-glucan diets maintained stable blood monocytes whereas a 53.0% decrease between baseline and 14dpv was observed in control-fed dogs (P=0.01). Collectively, these outcomes suggest that a 1X dose of 1,3/1,6 yeast beta-glucan in extruded kibble diets altered monocytes associated with trained immunity, did not reduce PBMC CD21low B cell responsiveness, and simultaneously contributed to B cell population resolution by 21dpv in adult dogs. Additional research to assess the functionality of these changes is needed.
Breast muscle white striping and serum corticosterone reduced in broilers exposed to laser environmental enrichment
2023 , Meyer, M. M. , Johnson, Anna , Bobeck, Elizabeth , Animal Science
Genetic selection for breast yields and fewer days to market has inadvertent effects on broiler meat quality. Woody breast (WB) and white striping (WS) are pectoralis major myopathies prevalent in commercial broilers. Effects of voluntary exercise on these disorders, specifically, are unknown. A second-generation laser enrichment device shown to induce activity in Ross 308 and 708 birds was implemented using 1,360 Ross 708 broilers randomly assigned to laser enrichment or control for 49 d. Laser-enriched birds were exposed to 6-min laser periods 4 times daily. Seventy focal birds were gait and contact dermatitis scored weekly. Blood was collected wk 5 to 7 from 56 broilers for serum corticosterone, myoglobin, and troponin. Seventy broilers were sampled for breast muscle width, fillet dimensions, and WB and WS at wk 6 and 7. One and 2-day postmortem, fillet compression force and water-holding capacity were measured. Serum corticosterone was reduced by up to 21% in laser-enriched birds wk 5 to 7 (P < 0.01). Serum myoglobin was increased in laser-enriched broilers by 5% on wk 5 (P < 0.01) but increased in control birds wk 6 to 7 by up to 13% (P < 0.01). Serum troponin was reduced in laser-enriched broilers by 9% at wk 5 (P < 0.01). Laser exposure increased breast width and fillet weight at d 42 by 1.08 cm (P < 0.05) and 30 g (P < 0.05). At d 49, fillet height was increased 0.42 cm in laser-enriched birds (P < 0.05). Laser enrichment reduced severe WS incidence at d 42 by 24% (P < 0.05) and on d 49 by 15% (P < 0.10). Severe WB score was numerically reduced by 11% in laser enrichment on d 42 and 18% on d 49 (P > 0.05). Water-holding capacity was improved in laser-enriched breasts (P < 0.01) and expression of myostatin and insulin-like growth factor 2 were increased on d 49 (P ≤ 0.01. Laser enrichment reduced markers of stress and muscle damage while improving breast muscle quality and is therefore a potential effective enrichment for commercial broilers.
Tracking and Characterizing Spatiotemporal and Three-Dimensional Locomotive Behaviors of Individual Broilers in the Three-Point Gait-Scoring System
2023-02-17 , Li, Guoming , Gates, Richard , Meyer, Meaghan M. , Bobeck, Elizabeth , Agricultural and Biosystems Engineering , Animal Science
Gait scoring is a useful measure for evaluating broiler production efficiency, welfare status, bone quality, and physiology. The research objective was to track and characterize spatiotemporal and three-dimensional locomotive behaviors of individual broilers with known gait scores by jointly using deep-learning algorithms, depth sensing, and image processing. Ross 708 broilers were placed on a platform specifically designed for gait scoring and manually categorized into one of three numerical scores. Normal and depth cameras were installed on the ceiling to capture top-view videos and images. Four birds from each of the three gait-score categories were randomly selected out of 70 total birds scored for video analysis. Bird moving trajectories and 16 locomotive-behavior metrics were extracted and analyzed via the developed deep-learning models. The trained model gained 100% accuracy and 3.62 ± 2.71 mm root-mean-square error for tracking and estimating a key point on the broiler back, indicating precise recognition performance. Broilers with lower gait scores (less difficulty walking) exhibited more obvious lateral body oscillation patterns, moved significantly or numerically faster, and covered more distance in each movement event than those with higher gait scores. In conclusion, the proposed method had acceptable performance for tracking broilers and was found to be a useful tool for characterizing individual broiler gait scores by differentiating between selected spatiotemporal and three-dimensional locomotive behaviors.
Undergraduate student attitudes to current poultry industry issues over four semesters: surveying an introductory poultry science course
2023-01-13 , Meyer, Meaghan M. , Bobeck, Elizabeth , Animal Science
Individual background and demographics affect student perceptions of animal production. Understanding how science-based education alters these opinions is a critical aspect of improving university instruction as well as increasing consumer engagement in the poultry industry. The study objectives were to quantify the effects of student background, career interests, and science-based instruction on opinions regarding current issues in the poultry industry. Undergraduate students enrolled in a one semester poultry science course at Iowa State University between 2018 and 2021 were anonymously surveyed at the start and end of the semester as part of a 4-yr study. Students who opted to take the survey answered three demographic questions indicating their 1) livestock experience, 2) sex, and 3) career goals. The body of the survey consisted of 16 "poultry issue statements" where students were directed to mark a vertical dash on a 130 mm horizontal line indicating their level of agreement with each statement. Post-survey collection, the line was separated into 5 sections for discussion: responses within 0%–20% indicated strongly disagree, 21%–40% disagree, 41%–60% neutral, 61%–80% agree, and 81%–100% indicated strongly agree. Responses were analyzed using Proc Mixed in SAS Version 9.4 with a Tukey–Kramer adjustment for all pairwise comparisons using main effects including demographic categories, education (pre- or post-instruction), and year the survey was taken. Responses to various issue statements were affected by students' livestock experience (P < 0.05; 6 out of 16 statements affected), sex (P < 0.05; 5 out of 16 statements), and ultimate career goals (P < 0.05; 4 out of 16 statements). Pre- vs. post-education responses differed significantly in 6 out of 16 statements (P < 0.05), and in 2 out of 16 poultry issue statements, the year of instruction affected student response (P < 0.05). These data indicate that individual student background, sex, and differing career interests impact opinions of current topics in the broiler and layer industries. Further, science-based education as well as the year the course was taken over consecutive semesters significantly altered student opinions.
Basal diet composition contributes to differential performance, intestinal health, and immunological responses to a microalgae-based feed ingredient in broiler chickens
2023-01 , Fries-Craft, K. , Arsenault. R. J. , Bobeck, Elizabeth , Animal Science
Novel feed ingredients may improve poultry health, but functionality of these ingredients may vary across basal diet formulations. This study evaluated a proprietary algae ingredient's effects on broiler performance, intestinal health, systemic immunity, and metabolic/immune kinotypes between corn- or wheat-based diets. Ross 308 broilers were housed in 80 floor pens (14 birds/pen) and assigned to 1 of 4 corn or wheat-based diets ± 0.175% algae ingredient for 42 d. At the end of each 14 d starter, grower, and finisher period, 10 birds/treatment were euthanized for tissue collection to assess intestinal histomorphology, systemic immune cell populations by flow cytometry and kinotypes by peptide arrays. On d 28 and 29, forty-three birds/treatment underwent a 12 h feed restriction challenge followed by a fluorescein isothiocyanate-dextran intestinal permeability assay. For the entire 42 d study, wheat-based diets improved feed conversion rate (FCR) by 5 points compared to corn-based diets (P < 0.0001). Performance benefits related to algae inclusion were diet dependent, with algae inclusion improving 42 d FCR by 6 points only in corn-based diets (P = 0.006). Birds fed wheat-based diets had reduced splenic monocyte/macrophage, CD1.1+, and T cell populations in the first 14 d (P < 0.0001) and reduced serum fluorescence on d 28/29 (P = 0.0002). Algae inclusion in the corn-based diet increased villus height in the duodenum on d 28 and jejunum on d 42, while reducing splenic CD3+CD8α+ cytotoxic T cells 13.4 to 27.5% compared to the corn-based control at the same timepoints (P < 0.0001). Kinome results showed a significant innate immune toll-like receptor (TLR) response via MyD88 at d 14 in the small intestine of birds fed corn-based diets with algae that shifted to a more growth factor and adaptive immune-oriented response by d 42. Concurrent with immune changes, signaling changes indicative of lipid metabolism in the small intestine, ceca, and liver were seen in birds fed the corn-based diet with algae. The observed differential responses to basal diet composition and algae inclusion emphasize the need to comparatively evaluate feed ingredients in various diet formulations.