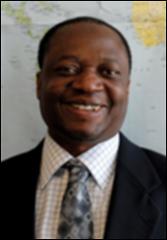 The Renascence of African Livelihoods Through Livestock Extension Education Programs
2023-09 , Ikendi, Samuel , Owusu, Francis , Masinde, Dorothy , Oberhauser, Ann M. , Bain, Carmen M. , Community and Regional Planning
Revitalization of rural livelihoods is an important strategy for achieving the vision of the African renaissance as premised in the African Union agenda 2063 (African Union, 2015). Investing in livestock programs is one of the most plausible ways of building the human capital of farmers in making informed production decisions. In Africa, rearing small livestock such as poultry, small ruminants like goats, and non-ruminants like pigs are strategic pathways to reducing poverty (FAO, 2017; Pica‐Ciamarra et al., 2015). Start-up capital is generally low for limited-resource communities and many philanthropic organizations have complemented African governments in capacity building for poverty alleviation through agricultural extension education. Uganda, our case study has been a beneficiary of philanthropists. Our study focused on the livestock program of the Iowa State University's Center for Sustainable Rural Livelihoods (CSRL) in Kamuli, Uganda. The goal of the livestock program is to increase access to animal-source proteins and enhance household incomes through the provision of education in sustainable livestock production practices (Masinde et al., 2015). This study sought to determine the rate of household participation in livestock education programs and assess their impact on the adoption of sustainable production practices comparatively between the trained and those who never trained.
Assessment of Agronomy Extension Education on Farmers' Empowerment Towards Food Production in Rural Uganda
2023-05-18 , Ikendi, Samuel , Owusu, Francis , Masinde, Dorothy , Bain, Carmen , Oberhauser, Ann , Community and Regional Planning , Sociology
The government of Uganda has over the years adopted different extension approaches to building farmers' capacities, however, limited extension agents always hampered its progress necessitating partnerships with organizations. This study assessed progress made by the Center for Sustainable Rural Livelihoods as a case study in building farmers' capacities in agronomy practices. We surveyed 454 households, of whom 48.2% had trained in agronomy between the 2014-2018 assessment period. The majority (58.4%) trained in seven modules considered in this study including soils, composting, land-use planning, agronomical practices, micronutrient gardening, postharvest, and marketing. By frequency of training, 55.7% trained between 1-7 of 21 maximum rounds, we found a higher average score of 84.7% in knowledge comprehension and retention. In application, trainees engaged most in micronutrient gardens (sack, keyhole, and kitchen gardens), used tarpaulins while drying crops, and had harvest reserves for food security. On changes in crop production, we established a general decrease in households' engagement in production for all seven crops traced in this study including amaranths, soybeans, millet, maize, beans, potatoes, and cassava. Most changes in livelihoods were attributed to food production especially cassava, potatoes, and beans. Income was mostly linked to sales from maize, millet, and beans. We recommend improvements in field monitoring to encourage participation in training and the adoption of agronomical practices.
Colonized Peoples: The struggle to reframe (neo)colonial planning in Anglophone Sub-Saharan Africa
2022-12-26 , Myers, Garth , Owusu, Francis , Community and Regional Planning
The chapter examines urban planning dynamics in three African countries where English is the official language of planning (Ghana, Kenya, and Tanzania). Despite great variation and diversity, these settings exemplify many themes common to planning in the former British colonies of Africa South of the Sahara. The struggle to assert an African urban identity for planning faced tremendous challenges after independence, including overlapping economic crises in the public sector and global forces for privatization. Many government-led planning efforts have been unsuccessful, and instead many cities have grown in largely informal ways. Even with a 21st century resurgence of state planning efforts and infusion of foreign capital, the unplanned informal aspects of urban development remain strong. The authors argue that it is often in the informal zones of cities such as Accra, Nairobi, or Dar es Salaam that alternative planning finds roots.
Towards Nutrition Security among Mothers and Children Through Livelihood Programs
2023-09 , Ikendi, Samuel , Owusu, Francis , Masinde, Dorothy , Oberhauser, Ann M , Bain, Carmen M , Community and Regional Planning
Promoting nutrition health is a noble cause among institutions and individuals. Uganda, our case study has had a historical track of strategies for food and nutrition security. The 2020-2025 nutrition action plan, for example, seeks to address nutritional issues by leveraging public-private partnerships to improve the functionality of nutrition interventions (OPM, 2020). Part of the partnership includes the Iowa State University's Center for Sustainable Rural Livelihoods (CSRL) in Kamuli (Butler & McMillan, 2015). The CSRL adopted a "comprehensive lifespan approach to capacity development", a model that touches the lives of all people from pregnancy to seniors through interrelated livelihood education programs (LEPs) to build their capacities in food and nutrition strategies (Ikendi et al., 2023a). This study sought to determine whether participation in the LEPs impacts the nutritional health status of mothers and children. We also determined the demographic, maternal, and reproductive factors that impacted nutritional health. This study aligns with the seventh goal of the U.S. agriculture education research agenda which includes designing programs to address complex issues (Andenoro et al., 2016).
Community Education for Behavioral Change Towards Food and Nutrition Security
2023-05-15 , Ikendi, Samuel , Owusu, Francis , Masinde, Dorothy , Community and Regional Planning
Introduction/Need for the Study Food and nutrition insecurity is still a global problem despite attempts by governments and organizations to address it (FAO et al., 2022). Uganda, our case study is among the seriously ill-nourished nations (von Grebmer et al., 2022); and the "current path scenario" prediction indicates that Uganda may not achieve food security by 2050 (Hedden et al., 2018). However, Uganda has a historical track of strategies for food and nutrition security since 1991 when she embarked on drafting a comprehensive Uganda Food and Nutrition Policy that was completed in 2001 (MAAIF & MoH, 2005). Part of the strategies in the policy included the promotion of private-public partnerships. This strategy was adopted and adapted by Iowa State University (ISU) through its Center for Sustainable Rural Livelihoods (CSRL) in 2003 when it set up a livelihood program to uplift the status of communities in Kamuli, district, Uganda (Butler & McMillan, 2015; Ikendi & Retallick, 2023a; 2023b). The CSRL uses a community-based approach to the management of malnutrition through nutrition education centers (NECs). The NECs are community centers where at-risk for malnutrition breastfeeding and pregnant mothers and children of 0-59 months of age are enrolled for rehabilitation through nutrition therapy (Ikendi, 2019). This study was conducted to assess the outcomes of the education programs.
2022-09-13 , Jayne, Thomas , Mkandawire, Richard , Owusu, Francis , Community and Regional Planning
The doom and gloom of popular media accounts and much of academic writing in Africa in the 1980s have given way to euphoric proclamations of Africa's economic performance by proponents of "Africa rising." They see the continent as the next frontier in the global economy based on its enhanced geo-economic position and its attraction to many countries and investors worldwide, including China. However, this externally driven, resource-dependent economic growth view ignores the fact that Africa's fundamental economic structures remain unchanged - driven by subsistence agriculture, resource extraction, and the export of raw materials with little economic diversification. Real and sustainable development that benefits Africans themselves would require structural economic and social transformations, which are missing from the "Africa rising" narratives.