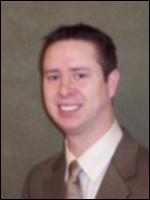 Utilization of a Modified Delphi Method to Perform a Needs Assessment and Curriculum Revision of a Senior-Level Beef Systems Management Course
2014-01-01 , Lundy, Erika , Loy, Daniel , Gunn, Patrick , Gunn, Patrick
Recent, new instructorship of the senior-level beef systems management course (An S 426) presented the opportunity to conduct a thorough evaluation and potential revision of the course curriculum. The objective of this study was to conduct a structured, critical evaluation of the course using a modified Delphi method, and utilize the results to update course objectives and student outcomes. Based on stakeholder feedback, the course is implementing heightened emphases on business and financial planning in addition to the basic managerial principals in the beef production process.
Excess Rumen Undegradable Protein Alters Parameters of Reproductive Function in Beef Cows
2014-01-01 , Gunn, Patrick , Lemenager, Ron , Gunn, Patrick , Bridges, Allen
Evolution of the ethanol industry will likely result in future distiller's grains feedstuffs that are more concentrated in crude protein (CP) and less concentrated in fat. However, the direct effects of excess dietary CP on reproductive function in beef cows have not been adequately addressed. In the present study, we observed that excess dietary CP derived from a rumen undegradable protein (RUP) abundant feedstuff impacted ovarian follicular growth patterns and affected follicular estradiol production and circulating concentrations of progesterone in the subsequent estrous cycle. The mechanisms by which these physiological and endocrine changes occur as a result of excessive RUP supplementation have not been fully elucidated. However, the need exists to continue research to determine how CP from these feedstuffs, when fed as a supplemental energy source in low quality forage-based diets, may impact reproductive efficiency in the beef herd.
Comparison of Ivermectin and Extended-release Eprinomectin Deworming Treatment on Stocker and Subsequent Feedlot Performance and Carcass Characteristics of Fall-born Angus Heifers
2014-01-01 , Clark, Christopher , Gunn, Patrick , Gunn, Patrick , Dedrickson, Joe , Sorenson, Jerry
Severe parasite infections in beef cattle are sometimes associated with decreased growth and performance and clinical disease. Stocker cattle are exposed to many parasites and appropriate deworming strategies can help to minimize parasite burdens when cattle are on grass. Feedlot cattle are often dewormed at arrival and have minimal exposure to additional parasites once placed in the feedlot. The purpose of this study was to evaluate stocker and feedlot performance and carcass characteristics relative to treatment with deworming agents of varying durations of activity.
Utilization of Pelleted Corn Stover/DDG Feed as Primary Source of Roughage and Protein in Beef Feedlot Rations
2014-01-01 , Clark, Christopher , Gunn, Patrick , Gunn, Patrick , Maxwell, Dallas
High feed prices and abundant corn stalk residue have created growing interest in the utilization of corn stalk residue or corn stover as a component of beef feedlot rations.
Effects of Internal Parasite Infection at Feedlot Arrival on Performance and Carcass Characteristics in Beef Steers
2014-01-01 , Clark, Christopher , Gunn, Patrick , Gunn, Patrick , Dedrickson, Joe , Sorenson, Jerry
The performance and carcass characteristics of 43 beef steers were evaluated relative to internal parasite burden at feedlot arrival. Despite being effectively dewormed at feedlot entry, cattle with more significant worm burdens on arrival had lesser body weights throughout the feeding period and tended to have more days on feed. Even with a tendency for more days on feed, more heavily infected cattle also tended to have lesser marbling scores, dressing percentages, KPH, and back fat. However, there were no differences in ADG throughout the finishing period, REA, yield grade, or HCW relative to initial worm burden. These data indicate that larger worm burdens at feedlot arrival can have long-term effects on body weight and carcass characteristics even when deworming procedures are successful. This information highlights the importance of internal parasite control during the grazing and growing period.