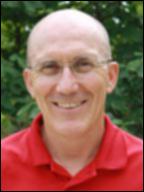 Investigating Iowa's Industrial Vulnerability to Reductions in Water Resources
2013-04-01 , Swenson, David , Swenson, David , Eathington, Liesl , Economics
This report investigates degrees of water dependence across various sectors of Iowa's economy and the possible direct and indirect consequences of drought events on Iowa's industries. The report is organized into five sections. Part 1 describes patterns of water use by broad economic sector, as measured in gallons of water withdrawn from surface and groundwater sources. Part 2 addresses the importance of water as a means of transportation, examining the types of commodities shipped to and from Iowa by river. Part 3 discusses the consequences of drought on grain and livestock production. Part 4 explores how reductions in agricultural commodity production might impact the state's manufacturing sector. Part 5 indentifies industries that may experience changing demand for their own products due to water supply disruptions, including firms that manufacture inputs for water distribution, treatment, or storage systems.
Minorities in Business: A Selected Overview of U.S. and Iowa Surveys of Business Owners
2008-09-01 , Swenson, David , Swenson, David , Eathington, Liesl , Economics
Every five years the U.S. Department of Commerce conducts a Survey of Business Owners. Those data are eventually made available to policy makers and scholars on a scheduled basis. Most of the 2002 data were not released until 2006 – hence there is at least a three year lag in the data. The 2007 survey will yield data, then, by 2011. We are therefore required to look at the 2002 data to determine the major characteristics of minority business activity in Iowa. In this brief report we are looking at selected national and Iowa characteristics.
Iowa's Native­Born and Foreign­Born Participants in the Economy: Analysis of Public-­Use Micro­-Sample Data from the 2006 American Community Survey
2008-08-01 , Swenson, David , Swenson, David , Eathington, Liesl , Economics
For a variety of pertinent political, social, economic, and community reasons, there is a strong demand for information about the nation's immigrant populations. Much of the concern is about unauthorized persons living and working in the U.S. There, too, is vigorous discussion within our business communities about the need for more liberal and inclusive immigration programs that allows the U.S. to attract and keep more of the world's scientific, engineering, medical, and other highly educated professions. Immigration policy and immigration issues mean different things to different interests in different places of the economy and the country.

This report is a straightforward comparison of the economic participation characteristics of native‐born and foreign‐born persons residing in Iowa at the time of the 2006 American Community Survey (ACS). The Census Bureau samples a substantial fraction of the U.S. and state populations in preparing their annual estimates of the U.S. population. Those data are available as the Public‐Use Micro‐Sample (PUMS) for regions within states (called PUMS regions), states, and for the nation. This report assesses the PUMS one‐percent sample for the state of Iowa for 2006: that means that we are using a sample of the population to infer to the characteristics of all Iowans.
Characteristics of Home Mortgage Lending to Racial or Ethnic Groups in Iowa
2008-09-01 , Eathington, Liesl , Swenson, David , Swenson, David , Economics
Estimates from the 2006 American Community Survey show home ownership rates for various racial and ethnic groups in Iowa. The table below measures the percentage of households living in owner‐ occupied housing units by the race or ethnicity of the householder. Iowa's Black population had a home ownership that was nearly half as low as that for Iowa's white, non‐Hispanic population. Asian and Hispanic rates were also substantially lower.
Neighborhood Diversity Characteristics in Iowa and their Implications for Home Loans and Business Investment
2008-09-01 , Eathington, Liesl , Swenson, David , Swenson, David , Economics
Iowa's minority population represents 9.4 percent of the state's population as a whole. This statistic understates the degree of racial and ethnic diversity in many geographic areas within the state and overstates diversity levels in others. An analysis of the racial and ethnic composition of the state's 793 census tracts in 2000 revealed the following patterns.
Summary of 2000‐2007 Population Changes in Iowa's Cities
2008-07-01 , Swenson, David , Swenson, David , Eathington, Liesl , Economics
Between 2000 and 2007, 727 or 75 percent of the state's cities posted net population declines. From 2006 to 2007, city populations grew by 14,800 persons, and that growth was shared by 374 communities.