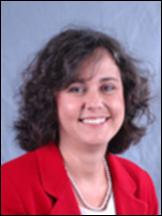 Understanding Criteria that Predict Private Health Information Disclosures between Emerging Adults & Their Parents
2021-11-23 , Rafferty, Katherine A. , Miller, Nicole , English , Psychology
As emerging adults transition into adulthood, health becomes a critical topic of conversation between emerging adults and their parents. Researchers need to better understand how this health care management transition occurs. We sampled 316 emerging adult college students from a large Midwestern University and asked them to complete a survey to understand factors that influence emerging adult college students' private health disclosures to their mother and father. We found that relational quality, reciprocity, and family communication patterns influenced the likelihood of open boundaries between emerging adults and their parents. We discuss theoretical and practical implications of these findings.
Professional Development and Education: Central Asia University Partnership Program (UniCEN) between Iowa State University and Tashkent Institute of Irrigation and Agricultural Mechanization Engineers and TIIAME Bukhara Branch
2021-01-01 , Koziel, Jacek , Coffelt, Tina , Coffelt, Tina , Sabirov, Kodir , Amonov, Mansur , Steward, Brian , Food Science and Human Nutrition , Civil, Construction and Environmental Engineering , English , Agricultural and Biosystems Engineering , Toxicology , English , Human Computer Interaction
Iowa State University has been awarded two grants focused on professional development and education. The grants are part of the U.S. Department of State and the American Councils for International Education programming for the UniCEN platform. UniCEN focuses on increasing sustainable collaborations between U.S. and Central Asia higher education partners. Twenty-two of the partnerships in the UniCEN network are in Uzbekistan, located in the heart of Central Asia. The Iowa State University partnership builds on two project grants. One grant, entitled Enhancing the Reputation of Research in Uzbekistan through Professional Development, focuses on faculty research and workforce development. The second grant, entitled, Advanced Agricultural Machinery Partnership Between Iowa State and TIIAME, focuses on partnership development and agricultural machinery systems engineering training. To date, both projects are developing and delivering online webinars based on needs assessments conducted in 2020. The planned project grant outcomes are: (i) one oral research presentation per Uzbek participant, (ii) one academic writing artifact (paper, poster, grant proposal, or similar) per Uzbek participant, and (iii) improvement of Uzbek participants' research knowledge and practices (evaluated by the pre-post testing and/or interviews). The planned small faculty project outcomes are: (i) greater common understanding of agricultural machinery systems in the U.S. Midwestern and the Uzbekistan agricultural contexts, (ii) broader development of relationships between the respective agricultural machinery faculty and students at Iowa State and TIIAME, and (iii) a strategy for developing a formal and sustainable partnership between the institutions. This project supports broader economic impact by advancing research initiatives on par with developed countries. Such initiatives, particularly in agriculture and engineering, could lead to new products, processes, or other innovations that propel industry efforts. Social impacts can be felt when research initiatives lead to improved environmental sustainability. This conference paper will present an overview of the education, outreach, and professional development opportunities in Central Asia via the UniCEN program and the developing partnership between Iowa State University and the Tashkent Institute of Irrigation and Agricultural Mechanization Engineers in Tashkent and the Bukhara Branch.