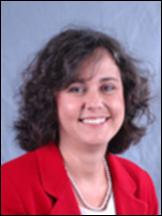 Understanding Criteria that Predict Private Health Information Disclosures between Emerging Adults & Their Parents
2021-11-23 , Rafferty, Katherine A. , Miller, Nicole , English , Psychology
As emerging adults transition into adulthood, health becomes a critical topic of conversation between emerging adults and their parents. Researchers need to better understand how this health care management transition occurs. We sampled 316 emerging adult college students from a large Midwestern University and asked them to complete a survey to understand factors that influence emerging adult college students' private health disclosures to their mother and father. We found that relational quality, reciprocity, and family communication patterns influenced the likelihood of open boundaries between emerging adults and their parents. We discuss theoretical and practical implications of these findings.
Exemplary and Unacceptable Workplace Communication Skills
2020-08-04 , Coffelt, Tina , Smith, Frances , Coffelt, Tina , English
Thematic analysis of interviews with 22 managers highlight their perspectives on exemplary and unacceptable workplace communication skills. Exemplary skills were perceived to be relatability, documentation, and audience awareness/adaptation, while unacceptable skills were verbal aggression, deception, and defensive communication behaviors. The findings contribute to closing-the-gap research by identifying highly notable skills—both positive and negative—on typical lists of business and professional communication skills. This study also enriches anticipatory socialization scholarship by its application to vocational preparation. Business and professional communication instructors can use the findings here when deciding what topics to emphasize in a course.
A Paragon of Family Ritual: The Zimmerman Family Reunion
2018-01-24 , Coffelt, Tina , Coffelt, Tina , English
A case study of a family reunion ritual is showcased in this analysis. Fifty-nine members of one multigenerational family were interviewed and answered questions about their most meaningful family reunion memories. The author integrated the interview data, reunion observations, and family documents to answer research questions about the construction of meaningful reunion rituals, the meaning attached to ritualizing activities, and the transformation of the ritual over time. Three metaphorical phases—labeled allegro, legato, and decrescendo —describe how family members described changes in the family reunion ritual over time. The findings show that members of this multigenerational family reported alignment with the properties of family rituals theorizing – transformation, communication, and stabilization.
Professional Development and Education: Central Asia University Partnership Program (UniCEN) between Iowa State University and Tashkent Institute of Irrigation and Agricultural Mechanization Engineers and TIIAME Bukhara Branch
2021-01-01 , Koziel, Jacek , Coffelt, Tina , Coffelt, Tina , Sabirov, Kodir , Amonov, Mansur , Steward, Brian , Food Science and Human Nutrition , Civil, Construction and Environmental Engineering , English , Agricultural and Biosystems Engineering , Toxicology , English , Human Computer Interaction
Iowa State University has been awarded two grants focused on professional development and education. The grants are part of the U.S. Department of State and the American Councils for International Education programming for the UniCEN platform. UniCEN focuses on increasing sustainable collaborations between U.S. and Central Asia higher education partners. Twenty-two of the partnerships in the UniCEN network are in Uzbekistan, located in the heart of Central Asia. The Iowa State University partnership builds on two project grants. One grant, entitled Enhancing the Reputation of Research in Uzbekistan through Professional Development, focuses on faculty research and workforce development. The second grant, entitled, Advanced Agricultural Machinery Partnership Between Iowa State and TIIAME, focuses on partnership development and agricultural machinery systems engineering training. To date, both projects are developing and delivering online webinars based on needs assessments conducted in 2020. The planned project grant outcomes are: (i) one oral research presentation per Uzbek participant, (ii) one academic writing artifact (paper, poster, grant proposal, or similar) per Uzbek participant, and (iii) improvement of Uzbek participants' research knowledge and practices (evaluated by the pre-post testing and/or interviews). The planned small faculty project outcomes are: (i) greater common understanding of agricultural machinery systems in the U.S. Midwestern and the Uzbekistan agricultural contexts, (ii) broader development of relationships between the respective agricultural machinery faculty and students at Iowa State and TIIAME, and (iii) a strategy for developing a formal and sustainable partnership between the institutions. This project supports broader economic impact by advancing research initiatives on par with developed countries. Such initiatives, particularly in agriculture and engineering, could lead to new products, processes, or other innovations that propel industry efforts. Social impacts can be felt when research initiatives lead to improved environmental sustainability. This conference paper will present an overview of the education, outreach, and professional development opportunities in Central Asia via the UniCEN program and the developing partnership between Iowa State University and the Tashkent Institute of Irrigation and Agricultural Mechanization Engineers in Tashkent and the Bukhara Branch.
Revealing and Receiving Sexual Health Information
2019-09-26 , Coffelt, Tina , Ritland, Raeann , Coffelt, Tina , LeFebvre, Leah , English
This investigation applies communication privacy management theory (Petronio, 2002) to examine sexual health disclosures from the perspectives of disclosers and confidants. A Qualtrics survey distributed through Amazon Mechanical Turk yielded 161 participants who disclosed sexual health information to a partner and 130 who received a disclosure. Accounts of the conversations were analyzed with content analysis to describe the linkage rules of the disclosures. Motivation to reveal or conceal, risks and benefits, and gender hypotheses and research questions were ascertained using descriptive statistics and tests of difference. Linkage rules for the majority of participants indicate that disclosures are made in a straightforward style before a sexual episode or on the day of diagnosis. Disclosures were perceived to be of above average quality and resulted in increased relational closeness. Tentative results suggest there may be disclosure differences based on privacy orientation. There were no significant differences based on type of diagnosis or gender.
Sexual Goals, Plans, and Actions: Toward a Sexual Script Emerging Adults Use to Delay or Abstain from Sexual Intercourse
2017-11-16 , Coffelt, Tina , Coffelt, Tina , English
This mixed-methods study of emerging adults investigates the messages asserted to delay or abstain from sexual intercourse. Goals-plans-action theory and sexual script theory inform the investigation of 192 survey participants and 27 interview participants. Results confirm that when emerging adults aspire to abstain or delay from intercourse, they enact a sexual script that includes communicative actions taken to reach their goal during conversations. This study identifies phrases used to initiate a conversation, recommends the inclusion of a rationale, provides the primary and secondary goals that inform message construction, and shows three primary ways conversations unfold.