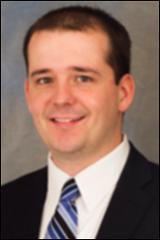 Winery Tasting-Room Employee Training: Putting Wine First in Oregon
2016-01-14 , Marlowe, Byron , Brown, Eric , Brown, Eric , Zheng, Tianshu , Apparel, Events and Hospitality Management
Oregon wineries have become increasingly reliant on tasting-room employees to increase wine distribution. Properly training tasting-room employees is essential to increasing sales of wine at wineries. In this study, the researchers explore the methods, techniques, and practices employed to train Oregon tasting-room employees. The results indicate managers perceive product knowledge as the most common form of training needed for tasting-room employees to succeed. Sales incentives were not consistent in the findings of the training programs. Three out of every four managers responded that job shadowing was the most popular form of training in their tasting rooms.
Students׳ willingness to use response and engagement technology in the classroom
2014-07-01 , Brown, Eric , Thomas, Nicholas , Brown, Eric , Thomas, Lisa , Apparel, Events and Hospitality Management
Increased use of student response and engagement systems in the collegiate classroom environment is a growing trend in hospitality education. However, faculties have expressed hesitance in adopting this technology due to apprehension of students. This purpose of this paper is to share the results of a survey given to undergraduate hospitality students at Iowa State University about their willingness and ability to use these systems. When analyzing the data from the 413 respondents, the results show students are in fact able and willing to use a classroom response and engagement system in order to increase engagement. In addition, students have an overall desire to use technology in the classroom. These results can be useful for faculty considering implementation of these systems in their courses. Of those surveyed, 100% have a cell phone, tablet, or laptop, indicating a system which requires a student to bring their own device is feasible.
Former Team Sports Experiences: Development of Collaborative and Leadership Skills for Future Hospitality Managers
2013-10-01 , Bosselman, Robert , Brown, Eric , Bosselman, Robert , Foucar-Szocki, Reginal , Apparel, Events and Hospitality Management
Some hospitality firms thrive, because they have effective functional teams (e.g., front of the office (FOH) within a hotel and back of the house (BOH) within a restaurant) in their respective hospitality organizations. Functional teams can be viewed as structured teams in hospitality milieus. For functional teams to succeed, proper leadership needs to be implemented to inspire and to motivate employees to work cohesively towards a common goal. The purpose of this study was to examine team sports' impact on collaboration and leadership tactics among hospitality undergraduate students⎯our future hospitality managers and leaders within this diverse industry. The multifactor leadership questionnaire (MLQ) 5X short-form instrument was utilized to examine a convenience sample of 170 undergraduate students' leadership styles. The MLQ scoring key was used to determine that 64.1% of undergraduate students who participated in team sports developed successful leadership styles. Results also indicated that individuals with team sport experiences preferred to work in groups synonymous to hospitality firms.
Are hospitality graduates making too many compromises? What they give up may lead to turnover
2016-01-01 , Bosselman, Robert , Bosselman, Robert , Brown, Eric , Apparel, Events and Hospitality Management
The purpose of this research was to examine if differences between actual experiences of hospitality graduates and the perceived importance they placed on career factors can lead to turnover intent. The researchers surveyed hospitality graduates from the last 10 years about what they find important in selecting a career and what they are experiencing, or have experienced, in their career. Findings indicate as hospitality graduates rate certain factors more important, or experience factors less in their career, the differences become larger and their turnover intentions rise.
Betting Against the Glass Ceiling: Supervisor Gender & Employee Job Satisfaction in the Casino-Entertainment Industry
2014-06-01 , Thomas, Nicholas , Thomas, Lisa , Brown, Eric , Brown, Eric , Kim, Jaewook , Apparel, Events and Hospitality Management
This exploratory study expands on hospitality management literature, specifically on the influence of a supervisor's gender in regards to employee job satisfaction within the casino-entertainment sector. Employee job satisfaction was analyzed using company, department, and supervisor variables based on 961 surveys. The study's results suggest that employees with male supervisors have a higher employee satisfaction level than employees with supervisors that are female. Hospitality organizations are therefore encouraged to create leadership programs to ensure women are a part of corporate leadership's success formula for the future.
Academic Engagement of Hospitality Students
2013-07-01 , Brown, Eric , Arendt, Susan , Brown, Eric , Arendt, Susan , Apparel, Events and Hospitality Management
Student academic engagement has been researched over the years, drawing limited conclusions and suggestions for improvement. In this study, researchers utilized National Survey for Student Engagement data from a large Midwestern university to examine the academic engagement of hospitality management students and compared their engagement to business students. It was found that 50% of the participating hospitality students spent 11 h or more each week preparing for classes. For both groups, finances were reported as the biggest obstacle to academic progress. The research study provides an examination of hospitality students' academic engagement. Suggestions are presented for hospitality educators.