Chukharev-Hudilainen

,

Evgeny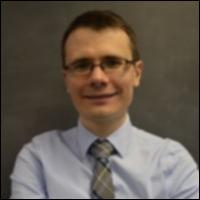 Understanding the Effect of Voice Quality and Accent on Talker Similarity
2020-01-01 , Das, Anurag , Zhao, Guanlong , Levis, John , Chukharev-Hudilainen, Evgeny , Gutierrez-Osuna, Ricardo , English
This paper presents a methodology to study the role of nonnative accents on talker recognition by humans. The methodology combines a state-of-the-art accent-conversion system to resynthesize the voice of a speaker with a different accent of her/his own, and a protocol for perceptual listening tests to measure the relative contribution of accent and voice quality on speaker similarity. Using a corpus of non-native and native speakers, we generated accent conversions in two different directions: non-native speakers with native accents, and native speakers with non-native accents. Then, we asked listeners to rate the similarity between 50 pairs of real or synthesized speakers. Using a linear mixed effects model, we find that (for our corpus) the effect of voice quality is five times as large as that of non-native accent, and that the effect goes away when speakers share the same (native) accent. We discuss the potential significance of this work in earwitness identification and sociophonetics.
Requirement Text Detection from Contract Packages to Support Project Definition Determination
2019-01-01 , Chukharev-Hudilainen, Evgeny , Le, Chau , Jeong, H. David , Gilbert, Stephen , Gilbert, Stephen , Virtual Reality Applications Center , Psychology , English , Industrial and Manufacturing Systems Engineering , Human Computer Interaction , Virtual Reality Applications Center
Project requirements are wishes and expectations of the client toward the design, construction, and other project management processes. The project definition is typically specified in a contract package including a contract document and many other related documents such as drawings, specifications, and government codes. Project definition determination is critical to the success of a project. Due to the lack of efficient tools for requirement processing, the current practices regarding project scoping still heavily rely on a manual basis which is tedious, time-consuming, and error-prone. This study aims to fill that gap by developing an automated method for identifying requirement texts from contractual documents. The study employed Naïve Bayes to train a classification model that can be used to separate requirement statements from non-requirement statements. An experiment was conducted on a manually labeled dataset of 1191 statements. The results revealed that the developed requirement detection model achieves a promising accuracy of over 90%.
Parsing Natural Language Queries for Extracting Data from Large-Scale Geospatial Transportation Asset Repositories
2018-03-29 , Chukharev-Hudilainen, Evgeny , Jeong, H. David , Gilbert, Stephen , Chukharev-Hudilainen, Evgeny , Gilbert, Stephen , Virtual Reality Applications Center , Psychology , English , Industrial and Manufacturing Systems Engineering , Human Computer Interaction , Virtual Reality Applications Center
Recent advances in data and information technologies have enabled extensive digital datasets to be available to decision makers throughout the life cycle of a transportation project. However, most of these data are not yet fully reused due to the challenging and time-consuming process of extracting the desired data for a specific purpose. Digital datasets are presented only in computer-readable formats and they are mostly complicated. Extracting data from complex and large data sources is significantly time-consuming and requires considerable expertise. Thus, there is a need for a user-friendly data exploration framework that allows users to present their data interests in human language. To fulfill that demand, this study employs natural language processing (NLP) techniques to develop a natural language interface (NLI) which can understand users' intent and automatically convert their inputs in the human language into formal queries. This paper presents the results of an important task of the development of such a NLI that is to establish a method for classifying the tokens of an ad-hoc query in accordance with their semantic contribution to the corresponding formal query. The method was validated on a small test set of 30 plain English questions manually annotated by an expert. The result shows an impressive accuracy of over 95%. The token classification presented in this paper is expected to provide a fundamental means for developing an effective NLI to transportation asset databases.
Generating partial civil information model views using a semantic information retrieval approach
2020-01-01 , Chukharev-Hudilainen, Evgeny , Jeong, H. David , Gilbert, Stephen , Chukharev-Hudilainen, Evgeny , Gilbert, Stephen , Virtual Reality Applications Center , Psychology , English , Industrial and Manufacturing Systems Engineering , Psychology , Gerontology
Open data standards (e.g. LandXML, TransXML, CityGML) are a key to addressing the interoperability issue in exchanging civil information modeling (CIM) data throughout the project life-cycle. Since these schemas include rich sets of data types covering a wide range of assets and disciplines, model view definitions (MVDs) which define subsets of a schema are required to specify what types of data to be shared in accordance with a specific exchange scenario. The traditional procedure for generating and implementing MVDs is time-consuming and laborious as entities and attributes relevant to a particular data exchange context are manually identified by domain experts. This paper presents a method that can locate relevant information from a source XML data schema for a specific domain based on the user's keyword. The study employs a semantic resource of civil engineering terms to understand the semantics of a keyword-based query. The study also introduces a novel context-based search technique for retrieving related entities and their referenced objects. The developed method was tested on a gold standard of several LandXML subschemas. The experiment results show that the semantic MVD retrieval algorithm achieves a mean average precision of nearly 90%. The research is original, being a novel method for extracting partial civil information models given a keyword from the end user. The method is expected to become a fundamental tool assisting professionals in extracting data from complex digital datasets.
Exploring the potential of process-tracing technologies to support assessment for learning of L2 writing
2018-04-01 , Ranalli, Jim , Chukharev-Hudilainen, Evgeny , Feng, Hui-Hsien , Chukharev-Hudilainen, Evgeny , Ranalli, Jim , English
Assessment for learning (AfL) seeks to support instruction by providing information about students' current state of learning, the desired end state of learning, and ways to close the gap. AfL of second-language (L2) writing faces challenges insofar as feedback from instructors tends to focus on written products while neglecting most of the processes that gave rise to them, such as planning, formulation, and evaluation. Meanwhile, researchers studying writing processes have been using keystroke logging (KL) and eye-tracking (ET) to analyze and visualize process engagement. This study explores whether such technologies can support more meaningful AfL of L2 writing. Two Chinese L1 students studying at a U.S. university who served as case studies completed a series of argumentative writing tasks while a KL-ET system traced their processes and then produced visualizations that were used for individualized tutoring. Data sources included the visualizations, tutoring-session transcripts, the participants' assessed final essays, and written reflections. Findings showed the technologies, in combination with the assessment dialogues they facilitated, made it possible to (1) position the participants in relation to developmental models of writing; (2) identify and address problems with planning, formulation, and revision; and (3) reveal deep-seated motivational issues that constrained the participants' learning.
A system for adaptive high-variability segmental perceptual training: Implementation, effectiveness, transfer
2018-02-01 , Qian, Manman , Chukharev-Hudilainen, Evgeny , Levis, John , English
Many types of L2 phonological perception are often difficult to acquire without instruction. These difficulties with perception may also be related to intelligibility in production. Instruction on perception contrasts is more likely to be successful with the use of phonetically variable input made available through computer-assisted pronunciation training. However, few computer-assisted programs have demonstrated flexibility in diagnosing and treating individual learner problems or have made effective use of linguistic resources such as corpora for creating training materials. This study introduces a system for segmental perceptual training that uses a computational approach to perception utilizing corpusbased word frequency lists, high variability phonetic input, and text-to-speech technology to automatically create discrimination and identification perception exercises customized for individual learners. The effectiveness of the system is evaluated in an experiment with pre- and post-test design, involving 32 adult Russian-speaking learners of English as a foreign language. The participants' perceptual gains were found to transfer to novel voices, but not to untrained words. Potential factors underlying the absence of word-level transfer are discussed. The results of the training model provide an example for replication in language teaching and research settings.