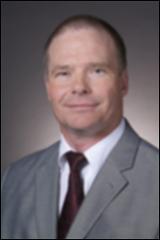 Improving Manufacturing Performance: Conditions Favoring the Use of Cellular Manufacturing
2001-11-01 , Johnson, Danny , Wemmerl6v, Urban , Johnson, Danny , Supply Chain Management
Justification of conversions to cellular manufacturing must show that cells are either a more cost effective way to obtain the improvements desired, or that the desired performance improvements cannot be achieved through improvements to the existing system. Although the model-based literature that compares the throughput time performance of functional and cellular layouts has identified conditions that are important for these conversion decisions, the question remains whether the underlying factors in these studies are the same as those relied on by industry when making cell conversion decisions. If not, what other factors should be considered? This study uses information obtained from case studies of four manufacturing plants to address these issues.
Factors Limiting Cell Penetration in Manufacturing Plants
1998 , Johnson, Danny , Wemmerlov, U. , Johnson, Danny , Supply Chain Management
Despite the potential advantages of cellular manufacturing, most plants with cells have only partially converted their systems. This study examines factors that limit cell penetration within plants using a mail survey of cell users. The existence of service processes, lack of a strong champion who would push the design and implementation of more cells, and low cost of tracking non-cell parts/ products on the plant floor were found to be significant predictors of cell penetration for plants with cells and no plans for further cells. Factors limiting penetration in plants planning to implement further cells could not be determined.
Analyzing Cycle Time Probabilities for Paced or Linked Assembly Files
2000-11-01 , Johnson, Danny , Johnson, Danny , Supply Chain Management
This study presents a spreadsheet method for analyzing the probability of completing work at all stations on linked or mechanically paced assembly lines within a given cycle time. The method can be used to determine what cycle time to set, given a desired work load at each station. Alternately, given a desired cycle time and probability of completing all work at each station within the cycle time, the method can be used to determine how much work to allocate to each station on the line. Comparisons between the output of the spreadsheet method and simulations of the same system indicate the spreadsheet method is quite accurate.
Measuring International Productivity: A Comparison of Sixteen Countries
1998 , Wacker, J.G. , Johnson, Danny , Johnson, Danny , Supply Chain Management
During the last several decades productivity improvement measures have received increased recognition as important performance measures. This study analyzes and empirically estimates traditional productivity measures. Using data from sixteen countries, the results of this study indicate that the Hayes and Clark total factor productivity measure [2] is weakly associated with labor and investment in equipment, but more strongly associated with material productivity.
Assembly Cells Versus Assembly Lines: Insights on Performance Improvements from Simulation Experiments and a Case Study
1999 , Johnson, Danny , Johnson, Danny , Supply Chain Management
With the current emphasis on short product delivery lead times and customized product configurations, there is a need for systems that can quickly assemble small batches of customized product. While some plants are converting their assembly lines to assembly cells to achieve this goal, the reasons for the performance improvement resulting from conversion have not been well documented or understood, making it difficult to know when and where assembly cells are applicable. This research adds to the sparse body of literature in this area by examining the planned conversion of an assembly line to a set of parallel assembly cells in a real plant. Analytical and simulation models are used to explain why the proposed cells are expected to outperform the current assembly line.