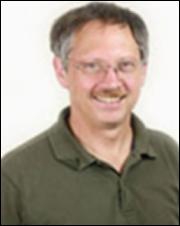 Variation in seed dormancy in Echinochloa and the development of a standard protocol for germination testing. II: Breaking dormancy in seeds unresponsive to light or dark conditions alone by using heat and ethanol pretreatment
2012-10-01 , Widrlechner, Mark , Widrlechner, Mark , Brenner, David , Brenner, David , North Central Regional Plant Introduction Station
A recently established method for the germination of Echinochloa seeds recognised and accounted for variation in responses to light and darkness. This method used parallel light and dark tests and was successful in promoting germination in most seed lots. However, some samples exhibited deeper dormancy and were not fully responsive to either test. In the present study, we employed warm pretreatments where seeds were exposed to dilute aqueous ethanol solutions to attempt to break their dormancy. Based on tests of five Echinochloa accessions, we propose a new, follow-up protocol that can be used on samples unresponsive to the established method. The additional step involves a 3-day dark pretreatment at 35-37°C, imbibing the seeds in ∼0.25M ethanol (aq). After this pretreatment, the seeds should be germinated for 14 days at 20/30°C (16 hours/ 8 hours) with half held in darkness and the other half exposed to an 8-hour light cycle.
Variation in seed dormancy in Echinochloa and the development of a standard protocol for germination testing
2010-10-01 , Widrlechner, Mark , Widrlechner, Mark , Brenner, David , Brenner, David , North Central Regional Plant Introduction Station
The North Central Regional Plant Introduction Station maintains more than 300 accessions of Echinochloa representing 15 species from a diverse cross-section of nations and growing conditions from around the world. With such a diverse collection, no single germination-testing protocol was adequate for accurately assessing their viability. By manipulating light conditions, we determined that some accessions were light-requiring and others were dark-requiring. However, no pattern was found for this response based on taxonomy or improvement status. Most accessions tested showed optimal germination when tests were conducted between 25 to 30°C, but both positive and negative photoblastic responses were sometimes expressed, even at lower temperatures. A sequential treatment of darkness followed by light revealed that skotodormancy (dormancy caused by darkness) was being induced in light-requiring seeds. Similarly, a sequential treatment with light followed by darkness revealed that photodormancy (dormancy caused by light) was being induced in dark-requiring seeds. Thus, without prior knowledge of the light requirements of a particular accession, we conclude that a side-by-side germination test where two replicates receive periodic light (12 hours at 30°C / 12 hours dark at 20°C) and the other two are tested in darkness (12 hours at 30°C / 12 hours at 20°C) is best for Echinochloa. This approach is recommended for germplasm centers, seed-testing laboratories, and others working with genetically and geographically diverse Echinochloa seed lots.
Liquid nitrogen controls seed-borne chalcids without reducing germination in coriander seeds
2006-10-01 , Widrlechner, Mark , McClurg, S. , Widrlechner, Mark , Brenner, David , Gardner, Candice , North Central Regional Plant Introduction Station
Coriander seeds are susceptible to infestation by chalcid wasps which often render the seeds inviable. Control of chalcids in seeds is a prerequisite for supplying coriander germplasm to requestors throughout the world. Levels of chalcid infestation in coriander seed samples produced at the North Central Regional Plant Introduction Station, in Ames, IA, mandated the need to develop an effective control strategy without harming the seeds. Storing the seeds above liquid nitrogen for 16 hours proved effective in killing chalcids at all life stages without reducing seed germination. Results were based on germination tests, seed dissection, chalcid emergence, and digital x-ray images.