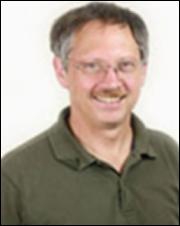 Proso Millet Crop Vulnerability Statement
2020-06-17 , Brenner, David , Santra, Dipak , Brenner, David , Morris, J. Bradley , Agronomy
Objective

To provide a short non‐technical assessment of the state of United States' proso millet (Panicum miliaceum) crop vulnerability, issues and evolving needs.
Medical Oxygen Concentrators for Releasing Seed Dormancy
2015-06-26 , Niemi, Jarad , Brenner, David , Dekker, Jack , Pfiffner, Lisa , Agronomy
A new method is demonstrated for using concentrated oxygen (O2 gas) to release seed dormancy. Concentrated O2 gas in air is known to release seed dormancy in some seeds, including some foxtail (Setaria) species. New medical equipment makes O2 gas easier to work with than before, so laboratories working with dormant seeds can now use concentrated O2 gas as a seed treatment on a production basis. Use of medical O2 gas concentrators is simpler and safer than using O2 gas supplied by pressurized gas cylinders. Suitable medical O2 gas concentrators in new or used condition are readily available, operate on standard electrical current, and deliver O2 gas with low-pressure tubes and fittings. Resealable plastic bags are inflated with concentrated O2 gas and then sealed as seed treatment chambers. This use of concentrated O2 gas is confirmed to significantly increase the germination of dormant seeds of giant foxtail (Setaria faberi Herrm) and plains bristlegrass (S. macrostachya Kunth).
Assembling Germplasm Collections of Nuttall's Povertyweed [Monolepis nuttalliana (Schult.) Greene] and Other Spinach (Spinacia oleracea L.) Allies
2009-07-01 , Widrlechner, Mark , Kostel, Grace , Widrlechner, Mark , Brenner, David , North Central Regional Plant Introduction Station
We are acquiring the wild relatives of cultivated spinach as part of our investment in crop germplasm. Some of these relatives are native in the United States, and thus should be readily accessible for collecting. We intend to aid research by conserving and distributing seeds of these plants. Three genera of North American spinach relatives are briefly described below. The germplasm should be useful to study phylogenetic relationships, the host ranges of pathogens and pests, stress tolerance, and many other topics.
North American Wild Relatives of Grain Crops
2019-01-01 , Brenner, David , Bockelman, Harold , Williams, Karen , Brenner, David , Agronomy , North Central Regional Plant Introduction Station
The wild-growing relatives of the grain crops are useful for long-term worldwide crop improvement research. There are neglected examples that should be accessioned as living seeds in gene banks. Some of the grain crops, amaranth, barnyard millet, proso millet, quinoa, and foxtail millet, have understudied unique and potentially useful crop wild relatives in North America. Other grain crops, barley, buckwheat, and oats, have fewer relatives in North America that are mostly weeds from other continents with more diverse crop wild relatives. The expanding abilities of genomic science are a reason to accession the wild species since there are improved ways to study evolution within genera and make use of wide gene pools. Rare wild species, especially quinoa relatives in North American, should be acquired by gene banks in cooperation with biologists that already study and conserve at-risk plant populations. Many of the grain crop wild relatives are weeds that have evolved herbicide resistance that could be used in breeding new herbicide-resistant cultivars, so well-documented examples should be accessioned and also vouchered in gene banks.
Variation in seed dormancy in Echinochloa and the development of a standard protocol for germination testing. II: Breaking dormancy in seeds unresponsive to light or dark conditions alone by using heat and ethanol pretreatment
2012-10-01 , Widrlechner, Mark , Widrlechner, Mark , Brenner, David , Brenner, David , North Central Regional Plant Introduction Station
A recently established method for the germination of Echinochloa seeds recognised and accounted for variation in responses to light and darkness. This method used parallel light and dark tests and was successful in promoting germination in most seed lots. However, some samples exhibited deeper dormancy and were not fully responsive to either test. In the present study, we employed warm pretreatments where seeds were exposed to dilute aqueous ethanol solutions to attempt to break their dormancy. Based on tests of five Echinochloa accessions, we propose a new, follow-up protocol that can be used on samples unresponsive to the established method. The additional step involves a 3-day dark pretreatment at 35-37°C, imbibing the seeds in ∼0.25M ethanol (aq). After this pretreatment, the seeds should be germinated for 14 days at 20/30°C (16 hours/ 8 hours) with half held in darkness and the other half exposed to an 8-hour light cycle.
Liquid nitrogen controls seed-borne chalcids without reducing germination in coriander seeds
2006-10-01 , Widrlechner, Mark , McClurg, S. , Widrlechner, Mark , Brenner, David , Gardner, Candice , North Central Regional Plant Introduction Station
Coriander seeds are susceptible to infestation by chalcid wasps which often render the seeds inviable. Control of chalcids in seeds is a prerequisite for supplying coriander germplasm to requestors throughout the world. Levels of chalcid infestation in coriander seed samples produced at the North Central Regional Plant Introduction Station, in Ames, IA, mandated the need to develop an effective control strategy without harming the seeds. Storing the seeds above liquid nitrogen for 16 hours proved effective in killing chalcids at all life stages without reducing seed germination. Results were based on germination tests, seed dissection, chalcid emergence, and digital x-ray images.