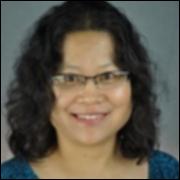 The effectiveness of a wiki-enhanced TBLT approach implemented at the syllabus level in the teaching of Chinese as a foreign language
2019-09-09 , Zhang, Shenglan , Zhang, Shenglan , World Languages and Cultures
This study examines the effectiveness of an approach for improving Chinese as a foreign language learners' language proficiency, especially their speaking ability. Built upon the Educational Engineering Research Theory and its Distributed Design Model, this study used a wiki-enhanced Task-Based Language Teaching (TBLT) approach implemented at the syllabus level, taking into consideration various learning contexts. Different aspects of the design, such as how the wiki was used to extend the students' learning beyond classroom, how the topics of the tasks were chosen and sequenced, and what strategies were adopted to motivate learners to interact with their co-learners and native speakers are discussed to provide insights on the use of TBLT in a more detailed way for practitioners. Findings show that the implementation of the TBLT syllabus with the support of the wiki significantly improved learners' language proficiency as well as the fluency, accuracy, and speed of their story narration and the fluency of their problem-solving conversation.
Applying research-based multimedia design principles in designing and teaching beginning CFL learners the ba construction online
2017-12-01 , Zhang, Shenglan , World Languages and Cultures
Teaching grammar online is an increasingly necessary practice, but the process is resource-heavy, requiring online tools such as grammar videos. Studies show that current online grammar modules have mixed effectiveness, and none of the studies have examined the effects of the design of these modules. This study investigated whether an online module, designed according to basic multi-media design principles, is effective in helping learners understand the use of the baconstruction. The study also asked how the students respond to the use of the online module. The findings show that the online module improved learners' understanding and use of the ba construction. It also found that the students enjoyed using the online module and would like to have similar opportunities to learn grammar via multimedia online modules.
A Blended Chinese-as-a-Foreign- Language Short Course: Design and Perceptions
2016-01-01 , Zhang, Shenglan , World Languages and Cultures
This study investigated learners' perceived effectiveness of a blended Chinese non-credit bearing short course designed for engineering students with no prior knowledge about Chinese language. Few studies have examined how to design blended Chinese courses for beginning learners. The design of this study was based on the framework of parameters proposed by Neumeier (2005). Bloom's taxonomy of learning objectives in the cognitive domain was adopted in deciding on the time distribution to the two modes (Face-To-Face and online), and on sequencing the two modes. FTF was the lead mode with activities that help learners apply and practice what they learned creatively. Online activities were designed mainly to help learners memorize vocabularies, analyze word order, and comprehend culture. Data were collected through a survey and an informal interview. The findings show that the design is effective but improvements are needed.
Augmented Reality in Foreign Language Education: A Review of Empirical Studies (增强现实技术在外语教学中的应用:文献综述性研究)
2018-12-01 , Zhang, Shenglan , World Languages and Cultures
This literature review examines how Augmented Reality (AR) has been used in foreign language learning. AR is a live view of reality that is augmented by computer-generated sound, image, or videos. It allows the user to interact with the real physical environment in an enhanced way. This study provides an overview of what AR is, its history, different definitions, and how it has been used in education in general. It summarizes how AR has been used in all aspects of foreign language education, including skill development (listening, speaking, reading and writing), vocabulary, grammar, culture, the aspect of affect in language learning, what AR tools were used, and a discussion of the advantages and disadvantages of AR in language learning. At the end of the article, the author suggests further research needed to support the widespread adoption of AR in foreign language education in general and in Chinese-as-a-Foreign-Language, specifically.
A Review of Literature on Preparing Language Teachers to Teach Online: What Has Been Done and What Is Needed?
2017-01-01 , Zhang, Shenglan , World Languages and Cultures
The purpose of this article is to synthesize the research on skills and competencies to prepare college language teachers to teach online since the publication of Hampel and Stickler's article "New skills for new classrooms: Training tutors to teach languages online" in 2005. The researcher identified 15 studies in peer-reviewed journals to review. The findings reveal that new understandings have emerged about the necessary abilities and skills that a language teacher needs to acquire to be prepared to teach online. Important strategies to prepare teachers to gain these skills and abilities include learning by doing, by observation, and through reflection and learning from a critical friend's feedback. Implications for designing programs to prepare language teachers to teach online are discussed.
Learning Through a CMC-Based Tandem Project with Native Speakers: A Descriptive Study of Beginning CFL Learners
2016-01-01 , Zhang, Shenglan , World Languages and Cultures
Tandem learning through conferencing tools, one form of computer-mediated communication (CMC), has been proven beneficial to language learning. This study investigates the implementation of a tandem learning activity that was designed, based on the multiliteracies' view of pedagogy, to allow CFL learners in America to interact with native speakers of Chinese in China. It explores how learners interact with native speakers via Skype, QQ or WeChat, with the purpose of completing a culture project, how they perceive this learning experience, and how the design of the tandem activity might be improved. Data collected include: chat records, learner reflections on the tandem learning experience, a survey, project presentations, researcher/teacher field observation notes, and an informal focus group interview. Grounded theory was used in data analysis. The findings show that the learners were able to communicate with the native speakers online successfully by adopting various strategies. A majority of the learners enjoyed the tandem activity, primarily because they felt that it had enhanced their learning. Various topics were covered in their conversations. The learners enjoyed connecting with native speaking college students in China despite some challenges. Specific ways were suggested to improve integration of tandem learning into beginning level CFL courses.