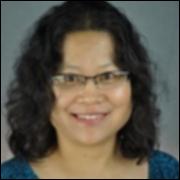 Enhancing Grammar Learning with a Multimedia Instructional Module: Design and Teaching of "Shì…de" Construction for CFL learners
2022-07 , Zhang, Shenglan , World Languages and Cultures
English Abstract This pilot study examined the effectiveness and students' perceptions of a multimedia module on intermediate Chinese-as-a-Foreign-Language (CFL) learners' understanding and use of the "shì…de" construction. The module was designed based on the First Principles of Instruction (Morrill, 2002) and the Cognitive Theory of Multimedia Learning (Mayer, 2009; 2014). It provided a systematic and comprehensive approach to teaching the "shì…de" construction, one of the most challenging grammar points in CFL. Twenty-two CFL learners participated in this mixed-methods pilot study. Data were collected using pre- and post-tests, a survey, think-alouds, and semi-structured interviews. Findings show that after using the module, students' understanding and use of the construction significantly improved, except for their understanding of the second usage. The students enjoyed using the module and appreciated how it was designed, the way it was presented, and its availability. The reasons for the effectiveness of the module were analyzed and led to suggested improvements to the design of the module. The detailed description of the design process and the research result contribute to the knowledge of designing grammar teaching modules with multimedia for online, blended, and flipped learning. Chinese Abstract 此先导研究主要考察多媒体教学模块对于中级学习者学习特定句型表达("是…的"的两种用法) 的有效性以及学习者的反馈。基于Morrill(2002)的教学第一原则理论与Mayer(2009; 2014)的多媒体认知理论,这一模块的设计为非常具有挑战性的语法点"是…的"提供了一个系统综合的教学方式。此项研究采用了混合研究方法,共有二十二位中级学习者参与其中。前测、后测的数据分析结果发现,此模块对"是…的"除了第二个用法的理解以外其他方面的学习(用法理解、句法结构以及使用产出)都有显著帮助。问卷、出声思考,以及半结构性访谈所提供的数据分析结果显示,学习者非常乐于使用这一模块,喜欢其设计与呈现方法。文章最后分析了其受欢迎的原因,以及如何进一步改善。此研究为针对网课、混合教学模式以及翻转课堂中设计网上多媒体语法教学模块方面具有参考意义。
Integrating Augmented Reality into a Task-Based Thematic Language Teaching Unit (增强现实在任务型主题单元教学中的运用)
2021-12 , Zhang, Shenglan , World Languages and Cultures
This case study explores ways that one type of technology, Augmented Reality (AR), are used with a task-based thematic unit to improve beginning language learners' speaking and listening skills. Researchers and practitioners have started to use AR in teaching languages. The few empirical studies that examined the use of AR in language teaching primarily examine whether AR can improve English language learners' vocabulary and their motivation in learning. It is still not clear how AR can be integrated effectively into the curriculum and no research has been done on how to use AR to improve foreign language learners' speaking and listening abilities. This study adopts the design-based research method, describes the design, development and implementation of an AR component that utilizes the app Post Reality in a task-based unit to improve students' speaking and listening, and examines students' perceptions of utilizing AR in this way. Data were collected using survey and a focus group interview. The results show that students benefit from this learning experience in terms of their speaking and listening skills. The study includes suggestions of ways to make improvements in the use of AR in language learning. 摘要: 此个案研究旨在探索如何将增强现实技术应用到任务型主题单 元教学之中以提高中文作为外语学习者的听说能力。虽然已有学者和 一线教学人员将这一技术运用到语言教学中,但现有的少数几个实证 研究都着重于如何用它帮助学习词汇和加强学习动机。如何将其有效 地整合进总体课程设计中,以及如何利用它提高外语学习者的听说能 力,目前仍未得到应有的研究。本文采用基于设计的研究方法(设计 本位研究法), 详细描述旨在提高中文学习者听说能力而将增强现实 技术中的后现实应用程序(Post Reality) 融入任务型主题单元教学的 设计、开发与实施过程,并考察学生对此设计的认知。问卷及焦点小 组访谈的结果表明,学生的听说能力均有所提高。学生也对如何更好 地运用增强现实技术提出了建议。
Self-efficacy within an individualized approach to improving language learners' self-regulated learning strategies
2020-10-09 , Zhang, Shenglan , World Languages and Cultures
This study investigates the effectiveness of an approach to improving foreign language learners' self-regulated learning (SRL) strategies. In this study, an individualized approach was designed to help students learn how to set goals, structure learning environments, monitor their learning, seek help and strengthen their self-efficacy. Nineteen second-semester Chinese-as-a-foreign-language learners participated in the study. They met with the researcher individually for 20 minutes once a week for three weeks. During the meeting, they focused on one aspect of language learning in order to implement the approach. After meeting, they filled out diaries before and after learning Chinese each week. Data include surveys at three time-points, before, right after and three weeks after the implementation of the approach. Findings suggest that even though self-efficacy was not improved, the mastery of the other SRL strategies was significantly approved. The students had very positive perception in terms of emotions.
Intermediate-Level Language Learners' Use of Online Accessible Resources to Supplement Learning: An Exploratory Study
2022-06 , Zhang, Shenglan , World Languages and Cultures
Language learning is a long process of honing different skills and of acquiring the elements that are essential for building these skills, such as grammar, vocabulary, and culture. While classroom learning is important for acquiring skills and knowledge, it is necessary that learners themselves make use of other resources to supplement their classroom learning. This study explores the use of Online Accessible Resources (OAR) by intermediate-level language learners to find out how they search for and use available online resources and what their perceptions are of the resources they find to supplement their learning. Fourteen college students participated in this study. Data were collected through 74 forms that students filled out, one for each resource they used, and through interviews asking them to reflect upon their completion of the task of locating and using the resources. Findings showed that students were able to take advantage of OAR to practice skills, increase knowledge, and improve learning strategies, but they needed more authentic, daily life video clips that utilize grammar and vocabulary at their proficiency level. The results shed light on what resources are available and what resources are urgently needed for Open Educational Resource creators to design and develop, and how teachers can help learners use the available resources effectively.
A systematic review of pedagogical research on teaching Chinese as a foreign language in the United States – from 1960 to 2020
2021-10-8 , Zhang, Shenglan , World Languages and Cultures
Since the 1960s, research on Chinese language teaching and learning has developed gradually, so it is worthwhile to synthesize the research results and examine trends and changes. A literature review shows that research has been done to synthesize research findings regarding Chinese language acquisition, but no review of the research studies have been done examining Chinese language pedagogy. This study investigates the research trends in Chinese language pedagogy in the U.S. by analyzing 122 empirical studies published in 25 peer-reviewed journals. These articles were identified through an exhaustive search using multiple databases and methods. The articles were cross analyzed in terms of research topics, language learning settings, methodological approaches, theoretical perspectives, and types of learners that were studied. The analysis found that the topics studied in pedagogical research have become increasingly diversified, and that many of the studies used SLA theories, cognitive theories, and multimedia theories as support for their research designs. Almost half of the studies used technology as part of their pedagogical method. The data also revealed that more research was done with beginning-level learners than advanced learners, and that most of the studies used qualitative data. Analysis of the data highlights the need for more research using Action Research and Design-Based Research methods and reveals a need for all future research to use theoretical support for the research designs. This article concludes by suggesting aspects of Chinese pedagogy that could benefit from further research.
Learners' perceptions of a Wiki-enhanced TBLT approach designed and implemented at the syllabus level
2020-8-28 , Zhang, Shenglan , World Languages and Cultures , world
This study examines learners' perceptions of an approach for improving Chinese-as-a-Foreign-Language learners' language proficiency, especially their speaking ability. Built upon the Distributed Design Model, a wiki-enhanced, Task-Based Language Teaching (TBLT) approach was designed at the syllabus level, taking into consideration various learning contexts. The approach was implemented and evaluated. Findings show that the overall design of this approach and most of the different components of the pre-task, core-task (interviews with native speakers, wiki-writing, and in-class presentations), and post-task activities were very positively perceived by the students. All students liked this design and enjoyed the class. The main reasons include (1) Students valued the opportunity to interact with native speakers outside the classroom; (2) The in-class presentations gave them an opportunity to express their personalities; (3) They liked the fact that the wiki-essay writing was connected to the in-class presentation because this helped them prepare the content of their presentation, also enabled them to develop writing and speaking on a single topic so they could become more advanced in that topic; (4) They also liked the consistency in organization and the eight units being procedurally similar. The learners held varying views on a few components of the pre-task and post-task activities.