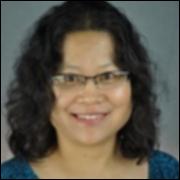 Self-efficacy within an individualized approach to improving language learners' self-regulated learning strategies
2020-10-09 , Zhang, Shenglan , World Languages and Cultures
This study investigates the effectiveness of an approach to improving foreign language learners' self-regulated learning (SRL) strategies. In this study, an individualized approach was designed to help students learn how to set goals, structure learning environments, monitor their learning, seek help and strengthen their self-efficacy. Nineteen second-semester Chinese-as-a-foreign-language learners participated in the study. They met with the researcher individually for 20 minutes once a week for three weeks. During the meeting, they focused on one aspect of language learning in order to implement the approach. After meeting, they filled out diaries before and after learning Chinese each week. Data include surveys at three time-points, before, right after and three weeks after the implementation of the approach. Findings suggest that even though self-efficacy was not improved, the mastery of the other SRL strategies was significantly approved. The students had very positive perception in terms of emotions.
Applying research-based multimedia design principles in designing and teaching beginning CFL learners the ba construction online
2017-12-01 , Zhang, Shenglan , World Languages and Cultures
Teaching grammar online is an increasingly necessary practice, but the process is resource-heavy, requiring online tools such as grammar videos. Studies show that current online grammar modules have mixed effectiveness, and none of the studies have examined the effects of the design of these modules. This study investigated whether an online module, designed according to basic multi-media design principles, is effective in helping learners understand the use of the baconstruction. The study also asked how the students respond to the use of the online module. The findings show that the online module improved learners' understanding and use of the ba construction. It also found that the students enjoyed using the online module and would like to have similar opportunities to learn grammar via multimedia online modules.
运用真实多媒体语料与民族志访谈法加强目的语文化学习:一个初步提议 / Using Authentic Multimedia Materials and Ethnographic Interview to Improve Target Culture Learning: A Preliminary Proposal
2015-10-01 , 张, 胜兰 , Zhang, Shenglan , World Languages and Cultures
文化在语言教学中是一个不可缺少的元素,可是在外语教学实践中仍未得到足够重视。本文考察了文化教学在外语教学中存在的问题及其缺乏的原因。本文基于维果茨基社会文化理论,并遵循比较、交际、多层面与借鉴等四项原则,提出了如何利用网络真实语料和民族志访谈的文化教学模型来促进初级中文学习者的文化学习。
The effectiveness of a wiki-enhanced TBLT approach implemented at the syllabus level in the teaching of Chinese as a foreign language
2019-09-09 , Zhang, Shenglan , Zhang, Shenglan , World Languages and Cultures
This study examines the effectiveness of an approach for improving Chinese as a foreign language learners' language proficiency, especially their speaking ability. Built upon the Educational Engineering Research Theory and its Distributed Design Model, this study used a wiki-enhanced Task-Based Language Teaching (TBLT) approach implemented at the syllabus level, taking into consideration various learning contexts. Different aspects of the design, such as how the wiki was used to extend the students' learning beyond classroom, how the topics of the tasks were chosen and sequenced, and what strategies were adopted to motivate learners to interact with their co-learners and native speakers are discussed to provide insights on the use of TBLT in a more detailed way for practitioners. Findings show that the implementation of the TBLT syllabus with the support of the wiki significantly improved learners' language proficiency as well as the fluency, accuracy, and speed of their story narration and the fluency of their problem-solving conversation.
Killing two birds with one stone? Turning CFL learners into book writers: An exploratory study
2016-10-01 , Zhang, Shenglan , World Languages and Cultures
Two problems often emerge in the process of learning Chinese. First, learning to write at the beginning stage often focuses on forms, without an authentic purpose. As a result, learners do not have enough motivation to write. Second, while extensive reading benefits language learners, not many extensive reading materials are available to beginning and lower-intermediate level CFL learners. This empirical study examined the feasibility of incorporating a writing project into the curriculum, as well as the potential impact of such a project on learners' reading and writing progress. A total of 89 learners participated in this study. The findings show that the participants who wrote books and those who read the books both enjoyed and benefited from the project.
Teachers as Curators: Curating Authentic Online Content for Beginning and Intermediate CFL Learners
2015-01-01 , Zhang, Shenglan , World Languages and Cultures
An abundance of authentic materials is available online for language learning. To locate appropriate materials is nearly impossible for even the most motivated learners. This requires teachers to curate authentic online content to enhance and supplement learners' learning. Content curation is the process of collecting, organizing and displaying information. This article describes the procedure and strategies one may use in curating authentic content materials for Chinese language learning online. Teachers as curators need to collect the content with the consideration of difficulty level for different learners. In addition, they should put a lot of thoughts into content categorization based on the learners' language levels, interests, and their language skills they would like to practice so as to make it conveniently accessible to learners. Necessary pedagogical supports should be provided with the collection.
Design and Perception of an Approach to Improving Chinese as a Foreign Language Learners' Self-Regulated Learning Strategies
2018-01-01 , Zhang, Shenglan , Zhang, Shenglan , World Languages and Cultures
This study investigates the effects of an approach to improving Chinese-as-a-Foreign-Language (CFL) learners' Self-Regulated-Learning (SRL) in personally managed contexts using a flipped/blended course environment. In addition, the study examines student perceptions of the approach and how learners' beliefs about language learning correlate with their use of SRL. Studies indicate that SRL has positive effects on students' academic performance in face-to-face classrooms (Kramarski & Gutman, 2006; Kramarski & Mizrachi, 2006; Lan, 1996; Orange, 1999; Schunk, 2005) and in online classes (Lynch & Dembo, 2004); therefore, different models and methods have been proposed and implemented to improve college students' SRL. These models vary in scope, content, timeframe, and design (Hofer, Yu, & Pintrich, 1998; Lan, 1998; Winne & Stockley, 1998; Lin, Lai, Lai, & Chang, 2015; Stoeger & Ziegler, 2008; Schimtz & Wiese, 2006). However, SRL is context specific (Schunk, 2005), and no previous approach has been tested for improving foreign language learners' SRL, especially when applied to a flipped/blended course.

The conceptual framework used in this study is based on the social-cognitive model of motivation and cognition (Garcia & Pintrich, 1994; Zimmerman, 1998). The approach incorporates two groups of strategies: 1) domain-specific cognitive learning strategies and metacognitive and self-regulatory strategies, and 2) self-knowledge, self-efficacy, and motivational strategies. The intervention, a 20-minute person conference with the instructor/researcher, lasted 3 weeks and was integrated into a CFL flipped/blended course. During the individual meetings, the instructor/researcher gave each student individualized instruction to improve SRL based on learning situation, strengths, and weaknesses. Additionally, students were encouraged to focus on one area of their Chinese study with which they had challenges while applying the SRL strategies. Each week the students wrote structured diaries to help them self-regulate their learning.

Nineteen CFL learners participated in the study. Data were collected in three different ways. First, a questionnaire was administered at three time points: before implementation of the approach, right after implementation of the approach, and three weeks after implementation of the approach. This questionnaire was adapted from the Motivated Strategies for Learning Questionnaire (MSLQ by Pintrich, Smith, Garcia, & McKeachie, 1993), the Online Self-Regulated Learning Questionnaire (OSLQ by Barnard, Lan, To, Paton, & Lai, 2009), and the Belief About Language Learning Inventory (BALLI BY Horwitz, 1988). All three questionnaires included items asking about students' use of SRL which measured learners' self-reported perception of their use of cognitive strategies, meta-cognitive self-regulatory strategies, resource management strategies, and motivation. In addition, the questionnaire at the second time point included nine open-ended questions about students' perceptions of the approach. The questionnaire at the third time point included a survey regarding learners' beliefs about language learning. Second, students kept a structured diary (Schmitz & Wiese, 2006). The diary was structured with the intent to a) Depict the entire self-regulation cycle; b) Support self-regulated learning, and c) Capture the intervention effects. The third way of gathering data was a reflection paper written by the participants.

The data have been collected and entered and are currently being analyzed.
A Blended Chinese-as-a-Foreign- Language Short Course: Design and Perceptions
2016-01-01 , Zhang, Shenglan , World Languages and Cultures
This study investigated learners' perceived effectiveness of a blended Chinese non-credit bearing short course designed for engineering students with no prior knowledge about Chinese language. Few studies have examined how to design blended Chinese courses for beginning learners. The design of this study was based on the framework of parameters proposed by Neumeier (2005). Bloom's taxonomy of learning objectives in the cognitive domain was adopted in deciding on the time distribution to the two modes (Face-To-Face and online), and on sequencing the two modes. FTF was the lead mode with activities that help learners apply and practice what they learned creatively. Online activities were designed mainly to help learners memorize vocabularies, analyze word order, and comprehend culture. Data were collected through a survey and an informal interview. The findings show that the design is effective but improvements are needed.
An Evidence-Based Practical Guide to Designing and Developing Chinese-as-a-Foreign-Language (CFL) Courses Online
2014-01-01 , Zhang, Shenglan , World Languages and Cultures
The purpose of this article is to give an overview of what is needed for creating and teaching an online Chinese course and some systematic recommendations for what a Chinese language teacher needs to know in order to continuously succeed in the new teaching context. An exhaustive review of empirical studies published in the past seven years is used to reveal what makes an online language course successful. Twelve studies were located. The findings of these studies were summarized around the four themes, online course development, teaching roles, learner support, and course evaluation. Examples were given to illustrate points based on the literature.