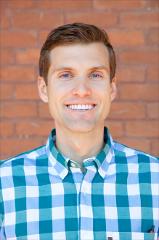 Revisiting Perception–Production Relationships: Exploring a New Approach to Investigate Perception as a Time‐Varying Predictor
2020-09-09 , Nagle, Charles , Nagle, Charles , World Languages and Cultures
Models of L2 pronunciation learning hypothesize that accurate speech perception promotes accurate speech production. This claim can be evaluated longitudinally by examining the extent to which changes in stop consonant perception predict changes in stop consonant production. Taking a time-sensitive view of the perception-production link, this study used longitudinal data to analyze perception as a time-varying predictor of production accuracy. Mixed-effects models were fit to oddity, delayed word repetition, and picture description tasks to examine how participants' perception and production changed over time. Oddity task perception data were then decomposed into their between- and within-subjects components and integrated into the delayed repetition and picture description production models. Surprisingly, only the between-subjects predictors reached significance, and the strength of the perception-production link varied across production tasks and target phones. The methods used have implications for future research on the perception-production link.
Developing and validating a methodology for crowdsourcing L2 speech ratings in Amazon Mechanical Turk
2019-01-21 , Nagle, Charles , Nagle, Charles , World Languages and Cultures
Researchers have increasingly turned to Amazon Mechanical Turk (AMT) to crowdsource speech data, predominantly in English. Although AMT and similar platforms are well positioned to enhance the state of the art in L2 research, it is unclear if crowdsourced L2 speech ratings are reliable, particularly in languages other than English. The present study describes the development and deployment of an AMT task to crowdsource comprehensibility, fluency, and accentedness ratings for L2 Spanish speech samples. Fifty-four AMT workers who were native Spanish speakers from 11 countries participated in the ratings. Intraclass correlation coefficients were used to estimate group-level interrater reliability, and Rasch analyses were undertaken to examine individual differences in rater severity and fit. Excellent reliability was observed for the comprehensibility and fluency ratings, but indices were slightly lower for accentedness, leading to recommendations to improve the task for future data collection.
Pronunciationforteachers.com/ Key Concepts Factors Affecting Pronunciation Development
2018-08-01 , Nagle, Charles , Nagle, Charles , World Languages and Cultures
As Derwing (2010) observed nearly ten years ago, one of the goals of pronunciation research is to identify how different aspects of second language (L2) speech develop over time, providing teachers with information on the pronunciation problems that will work themselves out, versus those that will likely pose an ongoing challenge. At the same time, research must account for the cognitive, socio-affective, and experiential variables that shape pronunciation learning outcomes (Moyer, 2014a, 2014b).
Second language comprehensibility as a dynamic construct
2020-07-08 , Trofimovich, Pavel , Nagle, Charles , Nagle, Charles , O'Brien, Mary , Kennedy, Sara , Reid, Kym Taylor , Strachan, Lauren , World Languages and Cultures
This study examined longitudinal changes in second language (L2) interlocutors' mutual comprehensibility ratings (perceived ease of understanding speech), targeting comprehensibility as a dynamic, time-varying, inter action-centered construct. In a repeated-measures, within-participants design, 20 pairs of L2 English university students from different language backgrounds engaged in three collaborative and interactive tasks over 17 minutes, rating their partner's comprehensibility at 2–3 minute intervals using 100-millimeter scales (seven ratings per interlocutor). Mutual comprehensibility ratings followed a U-shaped function over time, with comprehensibility (initially perceived to be high) being affected by task complexity but then reaching high levels by the end of the interaction. The interlocutors' ratings also became more similar to each other early on and remained aligned throughout the interaction. These findings demonstrate the dynamic nature of comprehensibility between L2 interlocutors and suggest the need for L2 comprehensibility research to account for the effects of interaction, task, and time on comprehensibility measurements.
Toward a dynamic view of second language comprehensibility
2019-01-01 , Nagle, Charles , Trofimovich, Pavel , Nagle, Charles , Bergeron, Annie , World Languages and Cultures
This study took a dynamic approach to second language (L2) comprehensibility, examining how listeners construct comprehensibility profiles for L2 Spanish speakers during the listening task and what features enhance or diminish comprehensibility. Listeners were 24 native Spanish speakers who evaluated 2–5 minute audio clips recorded by three university-level L2 Spanish speakers responding to two prompts. Listeners rated comprehensibility dynamically, using Idiodynamic Software to upgrade or downgrade comprehensibility over the course of the listening task. Dynamic ratings for one audio clip were video-captured for stimulated recall, and listeners were interviewed to understand which aspects of L2 speech were associated with enhanced versus diminished comprehensibility. Results indicated that clips that were downgraded more often received lower global ratings but upgrading was not associated with higher ratings. Certain problematic features and individual episodes caused listeners' impressions to converge, though substantial individual variation among listeners was evident.
Exploring the Intersection Between Teachers' Beliefs and Research Findings in Pronunciation Instruction
2018-07-12 , Nagle, Charles , Sachs, Rebecca , Nagle, Charles , Zarate-Sandez, German , World Languages and Cultures
This study explored teachers' beliefs about pronunciation instruction in Spanish as a second language (L2). An online survey was used to collect data from 100 participants, grouped into 4 categories based on their previous training in principles and methods of pronunciation instruction. This article reports results from 15 survey items which covered participants' beliefs regarding 6 major themes: the importance of pronunciation, how pronunciation develops, when to teach it, what to teach, how to teach, and who can teach. Although the results revealed several areas where more methods‐related coursework meant greater alignment between Spanish teachers' beliefs and findings of L2 pronunciation research, there were other topics on which instructors with more training were likely to express beliefs contrasting with the state of the art. For instance, respondents with more coursework tended to accord more value to pronunciation instruction, to set more pronunciation‐related goals for language instruction, and to reject delaying a focus on pronunciation. Unexpectedly, however, some seemed to uphold the native speaker model, suggesting that teacher training and professional development programs may need to emphasize research‐informed practices and the importance of pedagogical expertise over native like pronunciation.