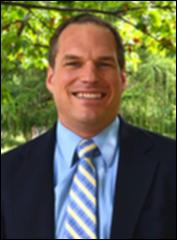 Decision Making for Different Types of Variation in a Manufacturing System
2018-04-19 , Lei, Xue , MacKenzie, Cameron , MacKenzie, Cameron
Research goals: Analyze performance of different decision-making strategies when there is common cause variation; Simulate how human operators may interpret common cause variation; Common cause variation is natural variation in the process.
A Multiple Decision-Maker Approach to Resource Allocation Models for Prevention, Preparation, and Response to Major Disruptions
2018-04-19 , Landowski, Brandon , MacKenzie, Cameron , MacKenzie, Cameron
Dealing with disruptions require attention to prevention, preparation, and response. Cost individuals and organizations large amounts of both time and money. Susceptibility to, and damage from, disruptions can vary based on geographical location.
Do students learn better using online testing with multiple attempts?
2018-04-19 , RAne, Vrishtee , MacKenzie, Cameron , MacKenzie, Cameron
A new method to assess student learning was implemented for IE 305 Engineering Economic Analysis. Students were evaluated with online testing modules which they could take repeatedly until they passed. Questions were randomized; very unlikely that a student ever received the exact same question. Goal: Evaluate students' performance when they are allowed multiple attempts of online tests and compare student performance to traditional assessment methods.
Decision Making and Quality: The Flint Water Crisis
2018-04-19 , Morris, Brandon , MacKenzie, Cameron , MacKenzie, Cameron
Flint is a poor city with 41% of residents below federal poverty line. In 2011 Flint declared a financial state of emergency. An Emergency Financial Manager (EFM) had control over most city governing matters. In 2014 Flint switched from pre-treated Detroit water (DSWD) to the Flint River in an effort to save money. Failure to ensure water quality led to the Flint Water Crisis.
Design Optimization Under Long-Range Uncertainty
2018-04-19 , Giahi, Ramin , MacKenzie, Cameron , MacKenzie, Cameron , Hu, Chao
Designing complex systems with many parameters requires computationally expensive simulations and selecting both discrete and continuous design parameters. How to optimize design when future conditions may change, or when system is used differently than expected?