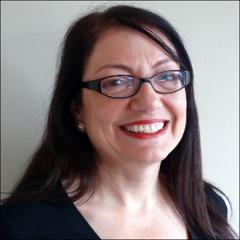 From prose to poetry: retelling the experiences of children with autism navigating around a school to promote empathy and understanding
2021-01-01 , Irish, Julie , Irish, Julie Elaine , Interior Design
Purpose
The purpose of this paper was to describe the experiences of four children with autism spectrum disorder navigating around the corridors of an unfamiliar school and translate the findings into poetic format. Poetry could provide a more accessible format to a nonacademic audience and promote empathy and understanding about this population.
Design/methodology/approach
Each participant was shown a route from the start point to the destination by the researcher then asked to lead the way there. Post-study, participants were interviewed for their perceptions and feelings about navigating.
Findings
Participants' responses and behaviors differed, e.g. some were stimulated by colors, some noticed small details and some were distracted. Poetic translation vividly emphasized these behaviors and emotions.
Originality/value
Few studies have described how children with autism navigate the built environment or asked their opinion about navigating. None in the field have used poetic translation to explore data.
Inclusive Environments: Legislative Framework
2020-03-01 , Irish, Julie , Irish, Julie Elaine , Open Educational Resources
Increasing participation: Using the principles of universal design to create accessible conferences
2020-09-03 , Irish, Julie , Irish, Julie Elaine , Interior Design
The Americans with Disabilities Act (1990) mandates the inclusion of individuals with disabilities to a broad range of facilities and public buildings. One overlooked area is access to conferences. Conferences are held in a range of buildings, including purpose-built venues, hotels, and stadia. Often, the focus is on access for people with mobility limitations, but access for people with other disabilities, such as vision or hearing loss, or mental ill-health, can be overlooked. This is a significant oversight since around 19% of the population experience a disability (Brault, 2012): it makes sound business sense, as well as a sense of social justice, to ensure more people can access conferences. This article uses a literature review methodology to highlight key considerations to make conferences more accessible to a broad range of people with disabilities. A theoretical framework of Universal Design is proposed to support the ideas. A holistic approach is taken to inclusion, including online booking, transport, and parking, since, without these being accessible, the event becomes inaccessible. Other aspects considered include registration, seating, restrooms, catering, and communication aids. Creating accessible conferences can help promote equity and inclusion and bring people with diverse perspectives together to enrich a conference.
Evidence-based design: Documenting a research experiment in a school environment with children with autism spectrum disorder
2019-01-01 , Irish, Julie , Irish, Julie Elaine , Interior Design
Purpose Autism spectrum disorder (ASD) is a developmental disorder affecting around 1:59 children. Among other characteristics, children with ASD can be unduly sensitive to elements in the built environment, such as noise or light. Despite this knowledge, to date there has been little evidence-based experimental research investigating how the environment affects them. The purpose of this paper is to conduct an experiment in a school environment with children with ASD and document the process as a model that other researchers could apply to similar studies.

Design/methodology/approach The study focused on whether the application of wayfinding aids (colored doors, colored shapes on the floor and signage) in a school corridor could help children with ASD navigate to a given destination, but the process could be applied to other variables at other study sites. The study documents the approval and consent process, describes setting up the experiment, assigning controlled and uncontrolled variables, selecting and recruiting participants, and running the experiment.

Findings The study concludes by reviewing the key lessons learned from the process of conducting the experiment. Study logistics were challenging to gain approval and set up and run the experiment; collaboration with school district personnel was essential to meet the aims of the study; and recruiting sufficient numbers of participants with ASD who were not familiar with the study site was challenging.

Originality/value By describing key steps in the process of conducting a research experiment with children with ASD, the study provides a model that other researchers could follow.
Inclusive Environments: Access Audits Lesson
2020-03-01 , Irish, Julie , Irish, Julie Elaine , Open Educational Resources
2018-09-27 , Irish, Julie Elaine , Irish, Julie Elaine , Interior Design
As an interior designer, I've long been interested in how different colors can affect our mood and behavior.

For example, if you've recently been to a fast food restaurant, you might notice that there's a lot of red – red chairs and red signs, red trays and red cups.

When, on the other hand, was the last time you ate in a blue restaurant?

There's a reason for this: Red, it turns out, has been shown to stimulate the appetite. Blue, on the other hand, has been shown to be an appetite suppressant.

But when it comes to interior design, the color pink has been particularly controversial.

After some psychologists were able to show that certain shades of pink reduced aggression, it was famously used in prison cells to limit aggression in inmates. Yet pink toes a shaky line. Is it a benign means of subtle manipulation? A tool to humiliate? An outgrowth of gender stereotyping? Or some combination of the three?