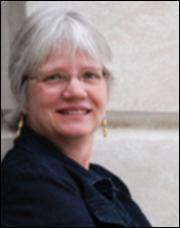 4-H Clothing Selection and Fashion Revue Modeling Diagrams and Instructions
2004-04-01 , Parsons, Kathy , Parsons, Kathy , Space and Stacks Management
Planning, Producing, and Implementing a Multilingual Audiotape Walking Tour of the Iowa State University Parks Library
1994-11-01 , Huls, Mary Ellen , Parsons, Kathy , Parsons, Kathy , Peterson, Lorna , Vakili, Mary Jane , University Library
Providing physical orientation to a library remains a standard function of a bibliographic instruction program. Librarians, faced with diminished resources and increased user demands with diverse needs, have responded in creative ways to provide orientation. One such way is the self-guided audiocassette taped library tour. To assist librarians in developing, planning, and implementing self-guided audiocassette walking tours in a variety of languages, a packet of information representing the development of the multilingual audiocassette taped tour is presented. Included here are: the grant proposal, a Parks Library tour script in English, progress and final reports, tour packet provided to library patrons, and guidelines for planning.
Competition and Youth: An Annotated Bibliography
1989-11-01 , Parsons, Kathy , Parsons, Kathy , Space and Stacks Management
Competition is almost a norm that every young person experiences in the classroom, home, athletic activities inside and outside of school, and nonathletic, out-of-school activities. When I began, I knew to expect a great deal of research articles. What I did not expect was the lopsidedness of the research toward athletic competition as an in-school and out-of-school activity and classroom competition. Very little research is being conducted about competition in nonathletic, out-of-school activities such as the ¿-H and Scouting Programs. Therefore this bibliography will appear to have an athletic and school classroom bias. Readers should not think that there is nothing relevant in these athletic and classroom articles. This is not true. Many of the discussions and suggestions can be adapted to the A-H Program. Fortunately, I found a few relevant studies that specifically address the competition found in the 4-H Program. Further investigations are needed to adequately analyze the effect of competition on 4-H'ers.