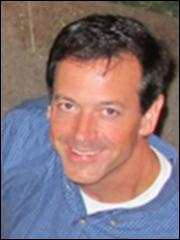 Magnetic ionic liquids: interactions with bacterial cells, behavior in aqueous suspension, and broader applications
2020-02-11 , Brehm-Stecher, Byron , Varona, Marcelino , Brost, Allison , Anderson, Jared , Anderson, Jared , Brehm-Stecher, Byron , Food Science and Human Nutrition , Statistics , Chemistry
Previously, we demonstrated capture and concentration of Salmonella enterica subspecies enterica ser. Typhimurium using magnetic ionic liquids (MILs), followed by rapid isothermal detection of captured cells via recombinase polymerase amplification (RPA). Here, we report work intended to explore the broader potential of MILs as novel pre-analytical capture reagents in food safety and related applications. Specifically, we evaluated the capacity of the ([P66614+][Ni(hfacac)3−]) ("Ni(II)") MIL to bind a wider range of human pathogens using a panel of Salmonella and Escherichia coli O157:H7 isolates, including a "deep rough" strain of S. Minnesota. We extended this exploration further to include other members of the family Enterobacteriaceae of food safety and clinical or agricultural significance. Both the Ni(II) MIL and the ([P66614+][Dy(hfacac)4−]) ("Dy(III)") MIL were evaluated for their effects on cell viability and structure-function relationships behind observed antimicrobial activities of the Dy(III) MIL were determined. Next, we used flow imaging microscopy (FIM) of Ni(II) MIL dispersions made in model liquid media to examine the impact of increasing ionic complexity on MIL droplet properties as a first step towards understanding the impact of suspension medium properties on MIL dispersion behavior. Finally, we used FIM to examine interactions between the Ni(II) MIL and Serratia marcescens, providing insights into how the MIL may act to capture and concentrate Gram-negative bacteria in aqueous samples, including food suspensions. Together, our results provide further characterization of bacteria-MIL interactions and support the broader utility of the Ni(II) MIL as a cell-friendly capture reagent for sample preparation prior to cultural or molecular analyses.
Sodium polyphosphate and polyethylenimine enhance the antimicrobial activities of plant essential oils
2016-12-01 , Wright, Heidi , Brehm-Stecher, Byron , Brehm-Stecher, Byron , Food Science and Human Nutrition
Plant extracts have been used for millennia for treatment of disease, with much recent interest focusing on the antimicrobial activities of plant essential oils (EOs). Although EOs are active against common microbial pathogens, their effective use as topical, environmental, or food antimicrobials will require EO-based formulations with enhanced antimicrobial activities. In this study, two polyionic compounds, sodium polyphosphate (polyP, a polyanion) and polyethylenimine (PEI, a polycation), were evaluated for their abilities to enhance the antimicrobial activities of six EOs against the human pathogens Escherichia coli O157:H7, Salmonella enterica subsp. enterica ser. Minnesota, Pseudomonas aeruginosa, Listeria monocytogenes, Staphylococcus aureus, and Candida albicans. EOs tested were cinnamon, clove, regular and redistilled oregano, and two types of thyme oil. EOs were examined via disk diffusion and broth microdilution, either alone or in the presence of subinhibitory levels of polyP or PEI. Both polyP and PEI were found to be effective enhancers of EO activity against all strains examined, and calculation of fractional inhibitory indices for select EO/organism pairings demonstrated that true synergy was possible with this en‐ hancement approach. Experiments with a deep-rough strain of S. Minnesota probed the role of the outer membrane in both intrinsic resistance to EOs and enhancement by polyions. The use of polyP and PEI for boosting the antimicrobial activities of EOs may eventually facilitate the development of more effective EO-based antimicrobial treatments for use in applications such as wound treatment, surface disinfection, or as generally recognized as safe antimicrobials for use in foods or on food contact surfaces.
Design and evaluation of peptide nucleic acid probes for specific identification of Candida albicans.
2014-11-26 , Kim, H. J. , Brehm-Stecher, Byron , Brehm-Stecher, Byron , Food Science and Human Nutrition
Candida albicans is an important cause of systemic fungal infections, and rapid diagnostics for identifying and differentiating C. albicans from other Candida species are critical for the timely application of appropriate antimicrobial therapy, improved patient outcomes, and pharmaceutical cost savings. In this work, two 28S rRNA-directed peptide nucleic acid-fluorescence in situ hybridization (PNA-FISH) probes, P-Ca726 (targeting a novel region of the ribosome) and P-CalB2208 (targeting a previously reported region), were evaluated. Hybridization conditions were optimized by using both fluorescence microscopy (FM) and flow cytometry (FCM), and probes were screened for specificity and discriminative ability against a panel of C. albicans and various nontarget Candida spp. The performance of these PNA probes was compared quantitatively against that of DNA probes or DNA probe/helper combinations directed against the same target regions. Ratiometric analyses of FCM results indicated that both the hybridization quality and yield of the PNA probes were higher than those of the DNA probes. In FCM-based comparisons of the PNA probes, P-Ca726 was found to be highly specific, showing 2.5- to 5.5-fold-higher discriminatory power for C. albicans than P-CalB2208. The use of formamide further improved the performance of the new probe. Our results reinforce the significant practical and diagnostic advantages of PNA probes over their DNA counterparts for FISH and indicate that P-Ca726 may be used advantageously for the rapid and specific identification of C. albicans in clinical and related applications, especially when combined with FCM.
Capture, Concentration and Detection of Salmonella in Foods Using Magnetic Ionic Liquids and Recombinase Polymerase Amplification
2018-11-30 , Brehm-Stecher, Byron , Clark, Kevin , Anderson, Jared , Anderson, Jared , Food Science and Human Nutrition , Chemistry
We have previously investigated the extraction and concentration of bacteria from model systems using magnetic ionic liquid (MIL) solvents, while retaining their viability. Here, we combine MIL-based sample preparation with isothermal amplification and detection of Salmonella-specific DNA using Recombinase Polymerase Amplification (RPA). After initial developmental work with Serratia marcescens in water, Salmonella Typhimurium ATCC 14028 was inoculated in water, 2% milk, almond milk or liquid egg samples and extracted using one of two MILs, including: trihexyl(tetradecyl)phosphonium cobalt(II) hexafluoroacetylacetonate ([P66614+][Co(hfacac)3–]) and trihexyl(tetradecyl)phosphonium nickel(II) hexafluoroacetylacetonate ([P66614+][Ni(hfacac)3–]). Viable cells were recovered from the MIL extraction phase after the addition of modified LB broth, followed by a 20 min isothermal RPA assay. Amplification was carried out using supersaturated sodium acetate heat packs and results compared to those using a conventional laboratory thermocycler set to a single temperature. Results were visualized using either gel electrophoresis or nucleic acid lateral flow immunoassay (NALFIA). The combined MIL-RPA approach enabled detection of Salmonella at levels as low as 103 CFU mL-1. MIL-based sample preparation required less than 5 min to capture and concentrate sufficient cells for detection using RPA, which (including NALFIA or gel-based analysis) required approximately 30 - 45 min. Our results suggest the utility of MILs for the rapid extraction and concentration of pathogenic microorganisms in food samples, providing a means for physical enrichment that is compatible with downstream analysis using RPA.
Probiotic Potential and Antimicrobial Activity of Enterococcus faecium Isolated from Chicken Caecal and Fecal Samples
2015-04-01 , Abu Hafsa, Salma , Brehm-Stecher, Byron , Mendonca, Aubrey , Brehm-Stecher, Byron , Hassan, A. A. , Ibrahim, S. A. , Food Science and Human Nutrition
Enterococci are important inhabitants of the animal intestine and are widely used in probiotic products. A probiotic strain is expected to possess several desirable properties in order to exert beneficial effects. Therefore, the objective of this study was to isolate, characterize and identify Enterococcus sp. from chicken cecal and fecal samples to determine potential probiotic properties. Enterococci were isolated from chicken ceca and feces of thirty three clinically healthy chickens from a local farm. In vitro studies were performed to assess antibacterial activity of the isolated LAB (using agar well diffusion and cell free supernatant broth technique against Salmonella enterica serotype Enteritidis), survival in acidic conditions, resistance to bile salts, and their survival during simulated gastric juice conditions at pH 2.5. Isolates were identified by biochemical carbohydrate fermentation patterns using an API 50 CHL kit and API ZYM kits and by sequenced 16S rDNA. An isolate belonging to E. faecium species exhibited inhibitory effect against S. enteritidis. This isolate producing a clear zone as large as 10.30 mm or greater and was able to grow in the coculture medium and at the same time, inhibited the growth S. enteritidis. In addition, E. faecium exhibited significant resistance under highly acidic conditions at pH 2.5 for 8 h and survived well in bile salt at 0.2% for 24 h and showing ability to survive in the presence of simulated gastric juice at pH 2.5. Based on these results, E. faecium isolate fulfills some of the criteria to be considered as a probiotic strain and therefore, could be used as a feed additive with good potential for controlling S. Enteritidis in chickens. However, in vivo studies are needed to determine the safety of the strain.
On-farm Food Safety: Cleaning and Sanitizing Guide
2013-03-01 , Brehm-Stecher, Byron , Mendonca, Aubrey , Shaw, Angela , Domoto, Paul , Smith, Margaret , Brehm-Stecher, Byron , Shaw, Angela , Human Sciences Extension and Outreach
Using good sanitation practices during production, harvesting, and packaging can help reduce the risk of microbial contamination of fresh produce. Soil, fertilizers, harvesting equipment, water, workers, or animals such as livestock, pets, and pests can be sources of harm- ful microorganisms that cause foodborne illness. Surfaces that come in contact with produce must be washed, rinsed, and sanitized regularly. Employees need to understand and use appropriate food handling practices.