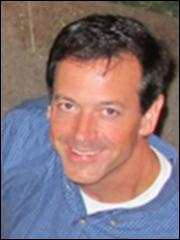 Advances in Foodborne Pathogen Analysis
2020-11-10 , Bhunia, Arun , Brehm-Stecher, Byron , Bisha, Bledar , Gehring, Andrew , Brehm-Stecher, Byron , Food Science and Human Nutrition
As the world population has grown, new demands on the production of foods have been met by increased efficiencies in production, from planting and harvesting to processing, packaging and distribution to retail locations. These efficiencies enable rapid intranational and global dissemination of foods, providing longer "face time" for products on retail shelves and allowing consumers to make healthy dietary choices year-round. However, our food production capabilities have outpaced the capacity of traditional detection methods to ensure our foods are safe. Traditional methods for culture-based detection and characterization of microorganisms are time-, labor- and, in some instances, space- and infrastructure-intensive, and are therefore not compatible with current (or future) production and processing realities. New and versatile detection methods requiring fewer overall resources (time, labor, space, equipment, cost, etc.) are needed to transform the throughput and safety dimensions of the food industry. Access to new, user-friendly, and point-of-care testing technologies may help expand the use and ease of testing, allowing stakeholders to leverage the data obtained to reduce their operating risk and health risks to the public. The papers in this Special Issue on "Advances in Foodborne Pathogen Analysis" address critical issues in rapid pathogen analysis, including preanalytical sample preparation, portable and field-capable test methods, the prevalence of antibiotic resistance in zoonotic pathogens and non-bacterial pathogens, such as viruses and protozoa.
Wide-spectrum biomimetic antimicrobial systems
2016-12-29 , Wright, Heidi , Brehm-Stecher, Byron , Brehm-Stecher, Byron , Food Science and Human Nutrition
Antimicrobial peptides (AMPs) are effective components of the host immune response and are widely distributed throughout nature. Recently, nontoxic antimicrobial polymers that mimic the structures of naturally occurring AMPs have been designed and are under development commercially as novel therapeutics. These compounds have several potential advantages over natural AMPs, including greater stability and reduced immunogenicity compared to natural peptides, relatively simple and scalable syntheses and the ability to tailor or "fine tune" their activities through combinatorial approaches. In previous work, we demonstrated the utility of certain generally regarded as safe (GRAS) flavorant and aroma compounds as enhancers of uptake and activity of clinically important antibiotics (Brehm-Stecher & Johnson, 2003). Here, we have extended this approach to include enhancement of biomimetic antimicrobial polymers. Three low molecular weight (<1000 D), broad-spectrum arylamide polymers (PolyMedix, Inc., Radnor, PA) were examined for their antimicrobial activities against gram-negative bacteria, gram-positive bacteria, yeast and filamentous fungi, both alone and when co-administered with sesquiterpenoid enhancers. Assay formats included disk diffusion, automated turbidimetry, time course (kinetic) plating of antimicrobial-treated cell suspensions, outer membrane assays with 1-N-phenylnaphthylamine (NPN) and transmission electron microscopy (TEM). Although results differed according to the polymer and test organism used, treatments containing sesquiterpenoids were marked by either increased ZOIs, decreased MICs or more rapid inactivation when compared with polymer-only treatments. Antimicrobial activity, expressed as decimal reduction times (D-value), showed that after 5 min, the combination of sesquiterpenoid and polymer was significantly different from the controls (p < 0.05) with a D-value of 3.92 min when incubated with Escherichia coli ATCC 25922. Collectively, our results indicate that the combination of sesquiterpenoid-enhancing agents with biomimetic antimicrobial polymers shows promise for the development of new, faster-acting and more broadly effective antimicrobial therapies.
Control of Listeria monocytogenes on Alternatively Cured Ready-to-Eat Ham Using Natural Antimicrobial Ingredients in Combination with Post- Lethality Interventions
2015-01-01 , Brehm-Stecher, Byron , Dickson, James , Cordray, J C , Dickson, J S , Sebranek, Joseph , Jung, S , Manu, D K , Mendonca, A F , Brehm-Stecher, B , Food Science and Human Nutrition , Animal Science
Ready-to-Eat (RTE) meat and poultry products manufactured with natural or organic methods may be at greater risk for Listeria monocytogenes growth, if contaminated, than their conventional counterparts due to the required absence of preservatives and antimicrobials. Thus, the objective of this study was to investigate the use of commercially available natural antimicrobials in combination with post-lethality interventions for the control of L. monocytogenes growth and recovery on alternatively-cured RTE ham. Antimicrobials evaluated were cranberry powder (90 MX), vinegar (DV), and vinegar and lemon juice concentrate (LV1 X). Post-lethality interventions studied included high hydrostatic pressure at 400 MPa (HHP), lauricarginate (LAE), octanoic acid (OA), and post-packaging thermal treatment (PPTT). Viable L. monocytogenes on modified Oxford (MOX) and thin agar layer (TAL) media were monitored through 98 days of product storage at 4 ± 1°C. The post-lethality treatments of HHP, OA, and LAE significantly reduced initial viable L. monocytogenes numbers compared to the control, regardless of the antimicrobial ingredient used in the formulation while PPTT did not. Only when used in combination with DV and LV1 X did HHP, OA, and LAE exhibit sustained suppression, of L. monocytogenes recovery and growth throughout refrigerated storage. As a result, the use of natural antimicrobial ingredients such as DV and LV1 X in combination with post-lethality interventions such as HHP, LAE, and OA represents an effective multi-hurdle approach that could be instituted by manufacturers of organic and natural processed meat and poultry products for L. monocytogenes control.
Magnetic ionic liquids: interactions with bacterial cells, behavior in aqueous suspension, and broader applications
2020-02-11 , Brehm-Stecher, Byron , Varona, Marcelino , Brost, Allison , Anderson, Jared , Anderson, Jared , Brehm-Stecher, Byron , Food Science and Human Nutrition , Statistics , Chemistry
Previously, we demonstrated capture and concentration of Salmonella enterica subspecies enterica ser. Typhimurium using magnetic ionic liquids (MILs), followed by rapid isothermal detection of captured cells via recombinase polymerase amplification (RPA). Here, we report work intended to explore the broader potential of MILs as novel pre-analytical capture reagents in food safety and related applications. Specifically, we evaluated the capacity of the ([P66614+][Ni(hfacac)3−]) ("Ni(II)") MIL to bind a wider range of human pathogens using a panel of Salmonella and Escherichia coli O157:H7 isolates, including a "deep rough" strain of S. Minnesota. We extended this exploration further to include other members of the family Enterobacteriaceae of food safety and clinical or agricultural significance. Both the Ni(II) MIL and the ([P66614+][Dy(hfacac)4−]) ("Dy(III)") MIL were evaluated for their effects on cell viability and structure-function relationships behind observed antimicrobial activities of the Dy(III) MIL were determined. Next, we used flow imaging microscopy (FIM) of Ni(II) MIL dispersions made in model liquid media to examine the impact of increasing ionic complexity on MIL droplet properties as a first step towards understanding the impact of suspension medium properties on MIL dispersion behavior. Finally, we used FIM to examine interactions between the Ni(II) MIL and Serratia marcescens, providing insights into how the MIL may act to capture and concentrate Gram-negative bacteria in aqueous samples, including food suspensions. Together, our results provide further characterization of bacteria-MIL interactions and support the broader utility of the Ni(II) MIL as a cell-friendly capture reagent for sample preparation prior to cultural or molecular analyses.
Sodium polyphosphate and polyethylenimine enhance the antimicrobial activities of plant essential oils
2016-12-01 , Wright, Heidi , Brehm-Stecher, Byron , Brehm-Stecher, Byron , Food Science and Human Nutrition
Plant extracts have been used for millennia for treatment of disease, with much recent interest focusing on the antimicrobial activities of plant essential oils (EOs). Although EOs are active against common microbial pathogens, their effective use as topical, environmental, or food antimicrobials will require EO-based formulations with enhanced antimicrobial activities. In this study, two polyionic compounds, sodium polyphosphate (polyP, a polyanion) and polyethylenimine (PEI, a polycation), were evaluated for their abilities to enhance the antimicrobial activities of six EOs against the human pathogens Escherichia coli O157:H7, Salmonella enterica subsp. enterica ser. Minnesota, Pseudomonas aeruginosa, Listeria monocytogenes, Staphylococcus aureus, and Candida albicans. EOs tested were cinnamon, clove, regular and redistilled oregano, and two types of thyme oil. EOs were examined via disk diffusion and broth microdilution, either alone or in the presence of subinhibitory levels of polyP or PEI. Both polyP and PEI were found to be effective enhancers of EO activity against all strains examined, and calculation of fractional inhibitory indices for select EO/organism pairings demonstrated that true synergy was possible with this en‐ hancement approach. Experiments with a deep-rough strain of S. Minnesota probed the role of the outer membrane in both intrinsic resistance to EOs and enhancement by polyions. The use of polyP and PEI for boosting the antimicrobial activities of EOs may eventually facilitate the development of more effective EO-based antimicrobial treatments for use in applications such as wound treatment, surface disinfection, or as generally recognized as safe antimicrobials for use in foods or on food contact surfaces.
Flow cytometry for rapid detection of Salmonella spp. in seed sprouts
2014-12-31 , Bisha, Bledar , Brehm-Stecher, Byron , Brehm-Stecher, Byron , Food Science and Human Nutrition
Seed sprouts (alfalfa, mung bean, radish, etc.) have been implicated in several recent national and international outbreaks of salmonellosis. Conditions used for sprouting are also conducive to the growth of Salmonella. As a result, this pathogen can quickly grow to very high cell densities during sprouting without any detectable organoleptic impact. Seed sprouts typically also support heavy growth (~108 CFU g−1) of a heterogeneous microbiota consisting of various bacterial, yeast, and mold species, often dominated by non-pathogenic members of the family Enterobacteriaceae. This heavy background may present challenges to the detection of Salmonella, especially if this pathogen is present in relatively low numbers. We combined DNA-based fluorescence in situ hybridization (FISH) with flow cytometry (FCM) for the rapid molecular detection of Salmonella enterica ser. Typhimurium in artificially contaminated alfalfa and other seed sprouts. Components of the assay included a set of cooperatively binding probes, a chemical blocking treatment intended to reduce non-specific background, and sample concentration via tangential flow filtration (TFF). We were able to detect S. Typhimurium in sprout wash at levels as low as 103 CFU ml−1 sprout wash (104 CFU g−1 sprouts) against high microbial backgrounds (~108 CFU g−1 sprouts). Hybridization times were typically 30 min, with additional washing, but we ultimately found that S. Typhimurium could be readily detected using hybridization times as short as 2 min, without a wash step. These results clearly demonstrate the potential of combined DNA-FISH and FCM for rapid detection of Salmonella in this challenging food matrix and provide industry with a useful tool for compliance with sprout production standards proposed in the Food Safety Modernization Act (FSMA).