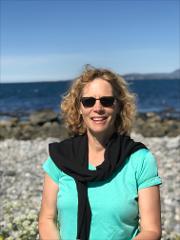 Assessment of Agronomy Extension Education on Farmers' Empowerment Towards Food Production in Rural Uganda
2023-05-18 , Ikendi, Samuel , Owusu, Francis , Masinde, Dorothy , Bain, Carmen , Oberhauser, Ann , Community and Regional Planning , Sociology
The government of Uganda has over the years adopted different extension approaches to building farmers' capacities, however, limited extension agents always hampered its progress necessitating partnerships with organizations. This study assessed progress made by the Center for Sustainable Rural Livelihoods as a case study in building farmers' capacities in agronomy practices. We surveyed 454 households, of whom 48.2% had trained in agronomy between the 2014-2018 assessment period. The majority (58.4%) trained in seven modules considered in this study including soils, composting, land-use planning, agronomical practices, micronutrient gardening, postharvest, and marketing. By frequency of training, 55.7% trained between 1-7 of 21 maximum rounds, we found a higher average score of 84.7% in knowledge comprehension and retention. In application, trainees engaged most in micronutrient gardens (sack, keyhole, and kitchen gardens), used tarpaulins while drying crops, and had harvest reserves for food security. On changes in crop production, we established a general decrease in households' engagement in production for all seven crops traced in this study including amaranths, soybeans, millet, maize, beans, potatoes, and cassava. Most changes in livelihoods were attributed to food production especially cassava, potatoes, and beans. Income was mostly linked to sales from maize, millet, and beans. We recommend improvements in field monitoring to encourage participation in training and the adoption of agronomical practices.
Transformation from Within: Practicing Global Education Through Critical Feminist Pedagogy
2019-01-01 , Oberhauser, Ann , Oberhauser, Ann , Sociology , Women's Studies
This paper examines the transformative role of critical feminist pedagogy as it applies to global experiential learning. I argue that a feminist approach to global education challenges racialized, neoliberal, and colonizing dimensions of higher education. Global experiential learning provides the basis for an interactive or relational form of critical feminist pedagogy within cross-cultural and transnational communities. The methodology for this research is grounded in decolonizing and feminist pedagogies that address multiple levels of engagement within the education process and among students, faculty, and communities. This discussion demonstrates how critical feminist pedagogy effectively addresses societal issues concerning power, privilege, and knowledge production that are evident in the context of rising populism and nativism in the U.S. The analysis in this paper includes a case study of a global experiential learning program in which university students worked with community-based organizations in rural Tanzania. Their pre-departure orientation, assignments, fieldbased learning, and overall experiences are examined in light of this pedagogical approach. In sum, this pedagogical analysis demonstrates how transnational and feminist practices provide effective ways to construct decolonizing engagement and community-based learning in global education.
College Students' Use of Communication Technology with Parents: Influences of Distance, Gender, and Social Presence
2016-08-22 , Ramsey, Meagan , Oberhauser, Ann , Oberhauser, Ann , Gentzler, Amy , Sociology , Women's Studies
Information and communication technology (ICT) has significantly affected the way people maintain relationships despite spatial and other social and economic barriers. In the case of college students and their parents, ICT is a means of maintaining this parent-child relationship when students travel far from home to attend school. However, little research has examined college students' use of various types of technology for communicating with their parents and how it may affect their relationship with their parents. This chapter analyzes the socio-spatial aspects of how college students use a variety of communication channels (cell phones, text messaging, email, and social networking sites) to connect with their parents using both quantitative and qualitative methods. Specifically, the study addresses: 1) the impact of geographical distance between a college student and their parent on their use of communication technology and the qualities of their relationship, 2) how the gender of both the students and their parents influences the amount and type of communication technology students use with their parents, and 3) whether or not students' social presence mediates the association between using particular technologies to communicate with their parents and their relationship with their parents. Overall, this chapter contributes to our understanding of the social and spatial aspects of communication technologies within the parent-child relationship and has important implications for universities and families with students transitioning to college.
Populism and Identity Politics in the U.S. Heartland
2022 , Oberhauser, Ann , Krier, Daniel , Sociology
The rise of populism on the political right in the U.S. and Europe in recent decades reflects a significant shift in political culture. This populism has been associated with the rejection of mainstream politics and increased hostility toward immigrants, racialized minorities, and other marginalized groups who are seen as threats to economic security and hegemonic social identities. In the U.S. Heartland, several key states flipped from Democrat to Republican in 2016, sealing Trump's win and leading to widespread debates about populist political attitudes in this region. This analysis draws from focus group discussions with community leaders in rural and micropolitan Iowa to understand how local discourses about economic and social change intersects with rising populist politics. Three characteristics of community life emerged as areas of concern among these groups; economic destabilization associated with neoliberalism, changes in social composition, and a profound sense of rurality. Our findings reveal how populism and identity movements on the political right are integrated with Heartland political culture, contributing to the recent electoral success of right-wing populist candidates. The discussion concludes with recommendations to promote a progressive and inclusive agenda for the Heartland and the U.S. as a whole.
Socio-Ecological Barriers to Dry Grain Pulse Consumption among Low-Income Women: A Mixed Methods Approach
2018-08-17 , Oberhauser, Ann , Winham, Donna , Oberhauser, Ann , Winham, Donna , Food Science and Human Nutrition , Sociology
The purpose of this study was to determine the socio-ecological influences on dry grain pulse consumption (beans, peas, lentils, chickpeas) among low-socioeconomic women in Iowa. Seven focus groups were conducted, with 36 women who qualified for income-based federal assistance. Data were collected from October 2017 to January 2018. Participants completed a survey that gathered individual demographics, assessed perceptions of dry grain pulses, and level of food security. Fifty-eight percent of the women were non-Hispanic white, and 39% were African American, all with an average age of 34.7 years. Thirty-three percent of the women consumed pulses less than once per week. Over 80% agreed that beans were healthful and satiating. Some health benefits of beans were unknown by more than 33% of the population, e.g., lower cancer risk, lower LDL, maintain blood glucose. Only 30% of the women were food secure. Focus group audio recordings were transcribed and analyzed by two researchers, using the grounded theory approach. At the policy level, participants knew pulses were included in USA federal nutrition assistance programs like the Special Supplemental Nutrition Program for Women, Infants, and Children (WIC). Pulses were widely available in grocery stores in communities. Interpersonally, women felt that male partners preferred meats, and children needed animal-source proteins. Individually, women perceived uncooked dry pulses were challenging to prepare. Conclusively, more detailed instruction on pulse preparation, different pulse varieties, and offering canned pulses through WIC may increase consumption
Feminist Engagement with the Economy: Spaces of resistance and transformation
2020-04-20 , Loomis, Jessa , Oberhauser, Ann , Oberhauser, Ann , Sociology , Women's Studies
This chapter explores the multiple and contested meanings of 'the economy' from a feminist geographic perspective. Research in this field has challenged conventional, often masculinist, approaches to studying the economy by instead examining it as a set of processes that are interconnected with social, political and cultural practices. Our discussion engages with the theoretical foundations of, and empirical work in, feminist geography regarding gender and the economy from multiple and cross-scalar perspectives. It includes scholarship that highlights the relationships among social identities, such as race, class, gender and sexuality, that produce and are constitutive of geographically and temporally diverse and alternative economies. As highlighted below, these identities are evident in global, community-based and individual economic strategies, such as livelihoods of migrant domestic workers in the Middle East, fair-trade farming among Honduran coffee growers and digital media start-ups in San Francisco.
Unpacking Global Service-Learning in Developing Contexts: A Case Study from Rural Tanzania
2017-01-01 , Oberhauser, Ann , Daniels, Rita , Oberhauser, Ann , Sociology , Women's Studies
This article examines intercultural aspects of global service-learning (GSL) focused on gender and sustainable development in rural Tanzania. The discussion draws from critical development and postcolonial feminist approaches to examine how GSL addresses globalization, social histories, and political economies of development. The empirical analysis is based on a program that is designed to develop global awareness, intercultural competence, and critical thinking among students and communities. The relationships, discourses, and actions of the participants are examined through written assignments, a focus group discussion, and observations of activities and the community. The findings of this study contribute to broader debates concerning experiential learning that address students' and other participants' global awareness and intercultural competency. This program also encourages the formation of responsible and ethical partnerships among institutions and communities where GSL is taking place. In sum, we argue that critical approaches to global service-learning ultimately advance inclusive and transformational pedagogies and development.