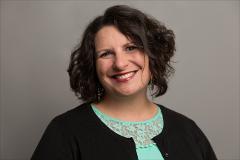 Repositioning Disability in Children's Picture Books Through Classroom Read-Alouds
2021-08-19 , Prince, Angela , Hayden, H. Emily , Hayden, Emily , School of Education
Students with disabilities represent an increasing percentage of students in general education classrooms. Yet, in early elementary grades, they may not see themselves represented in picture books. Teachers face many challenges in this issue, including choosing and evaluating books. In this article, we provide six questions to guide teachers' evaluations of picture books. We also recommend the use of these books in class read alouds that meet Common Core State Standards, and provide a guide for using these books to monitor a student's progress toward mastery of individualized education program (IEP) goals.
Reflection, Retrospection, and Diversity
2021 , Manning, Maria L. , Prince, Angela , Bassingthwaite, Brenda , Hermes, Susan S. , School of Education
One of the top three "why" questions asked in Google's search engine of 2020 was "Why was George Floyd arrested?" (Southern, 2020). The top "why" question, however, was "why were chainsaws invented?" While much of the country may be wondering what reasons led to the invention of the chainsaw, it is more interesting that fewer people inquired about an awakening that pushed the country to reconsider racism, diversity, and social justice. The protests during the Summer of 2020 and the controversial transition of presidential power are reminders of deep-seeded challenges in our society. We are at a crossroads in our society that demands we craft a lens to talk to each other in ways that foster a sense of connection and integrate diverse backgrounds, perspectives, and experiences.
Disrupting ableism: Strengths-based representations of disability in children's picture books
2020-12-25 , Prince, Angela , Prince, Angela , Hayden, Emily , School of Education
Children's literature is a powerful influence on the social construction of perceptions and narratives, and it is critically important that all children see themselves represented in the books in their classrooms. However, strength-based views of characters with a disability are rare in children's picture books, meaning that children with a disability may not see themselves reflected in the books on their classroom shelves. Even worse, books may reinforce limiting, ableist stereotypes and myths about people with disabilities and their lives. Representing characters with disabilities in strength-based ways in children's literature, where "the person's own abilities and strengths are explicitly considered [and] empowerment of the person has a high priority", could educate able-bodied students about disability, promote attitudes of acceptance and strengthen perceptions of self-worth among students with disabilities as well as their typically-developing peers. We conducted a qualitative content analysis of 34 exemplar picture books featuring a main character with a disability. Low occurrence disabilities such as visual impairment were more frequently represented than high incidence disabilities such as a specific learning disability, but the main characters in our highest rated books modelled self-awareness, agency and acceptance. These books disrupted ableist myths about disability and provided the reader with tools to push back against both implicit and explicit stereotyping, teasing and bullying. By incorporating children's picture books with strength-based representations of disability into research and teaching for primary classroom literacy instruction, we can reinforce valuable social emotional skills that foreground respect for the humanity and dignity of all students.