Relation of root reserves to control of European Bindweed Convolvulus arvensis L.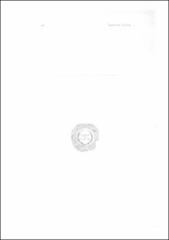 Journal Issue
Department
Extension and Experiment Station Publications
Abstract
European or field bindweed was recognized as a serious pest in Kansas as early as 1908 (13). Since that time it has spread rapidly and has come to be classed as the worst weed of the prairie and Great Plains States (12, 13, 21, 25). Patches of the weed in Nebraska have spread 13 feet in a year by vegetative growth, and the roots have penetrated to a depth of 20 feet (12). Even short sections of the root, carried from infested areas on cultivation machinery, will grow and establish new centers of infestation. The plant fruits freely, particularly in moderately dry weather, the seeds may be distributed in agricultural seeds or in crop residues, and new seedlings may become thoroughly established in a single season. In addition hard seeds may persist in the soil for several years and may thus reinfest areas which have been freed of the initial weed growth.
Subject Categories
Collections