The development of zonation in freshwater wetlands: an experimental approach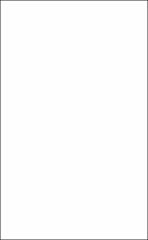 Abstract
The development of a new emergent coenocline in an experimental wetland complex located in the Delta Marsh, Manitoba, Canada, was monitored for four years. The previous emergent coenocline, which consisted of bands of Scirpus lacustris, Typha glauca, Scolochloa festucacea and Phragmites austra/is, had been eliminated by flooding the complex for two years to 1 m above normal. Water level in the experimental complex then was drawndown for two years during which recruitment from the seed bank of all four emergents occurred along the elevation gradient. The complex was then reflooded for two years.
Because of secondary dispersal of emergent seed by water currents, all four species had seed distributions that were more similar than would be predicted from their position along the previous coenocline. Most species had a maximum seed density at about 247. 5 m AMSL, the elevation at which water levels had been held for the previous 25 years, but one species (Phragmites) also had a second density peak at higher elevations. Differential germination of seeds along the elevation gradient then shifted the distribution of two species (Scirpus and Phragmites) downslope and of one (Scolochloa) upslope and did not affect that of the fourth (Typha). Mortality during the drawdown then shifted the distribution of three species (Scirpus, Typha, and Phragmites) downslope. In two cells in the complex that were reflooded to the normal water level, the distribution of two species (Scolochloa and Phragmites) was shifted upslope; that of the other two was unaffected.
After having been reflooded for two years, the position of each species along the new coenocline was a result of a unique combination of factors (dispersal, germination, seedling mortality, adult mortality). Three of the species (Scirpus, Typha and Scolochloa) after two years of reflooding were found at elevations similar to where they had been found in the previous coenocline, but they did not yet form monodominant stands as they had previously. Phragmites was found at much lower elevations than previously, and a Phragmites dominated zone had not redeveloped.
Comments
This is a chapter from van der Valk, A. G. and C. H. Welling. 1988. The development of zonation in freshwater wetlands: an experimental approach. pp. 145-158. In H. J. During, M. J. A. Werger and J. H. Willems (Eds.) Diversity and pattern in plant communities. The Hague, SPB Academic Publishing. Posted with permission.
Subject Categories
Copyright
Fri Jan 01 00:00:00 UTC 1988
Collections