Management Zones Soil Sampling: A Better Alternative to Grid and Soil Type Sampling?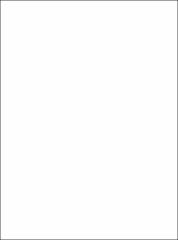 Altmetrics
Series
Proceedings of the Integrated Crop Management Conference
The Iowa State University Integrated Crop Management Conference is Iowa's premier crop production education event. No other program in Iowa brings together the diverse range of topics, slate of expert presenters and results of the latest University research.
The ICM Conference offers workshops focusing on the latest in crop production technology. Experts from Iowa and surrounding states will provide research updates and results in soil fertility, soil and water management, crop production and pest management.
Abstract
Global positioning systems (GPS), yield monitors, various forms of remote sensing, new computer software, and variable rate technology are new tools available to producers. Intensive soil sampling and crop scouting methods that directly relate each sample or measurement with their geographical coordinates complement the new technological package. Soil testing is a diagnostic tool that adapts well to site-specific management because it can assess nutrient availability of different areas within a field. Intensive sampling, soil test mapping, and variable-rate application of fertilizers or manure can improve the efficacy of nutrient management compared with the conventional practice of applying a uniform rate across a field. However, the spatial variation of nutrients within fields makes soil sampling one of the most important sources of error in soil testing, and may also be a limiting factor for optimal use of these new technologies. Traditional soil sampling recommendations are changing to adapt to the new precision agriculture technologies. This presentation discusses soil sampling methodology and summarizes results of Iowa research conducted in assorted producers' fields. This research complements other research (not discussed here) studying the effectiveness of variable-rate fertilization.
Subject Categories
Collections