Herbicide Resistance, Weed Population Shifts, and Weed Management Stewardship: Is Anything New?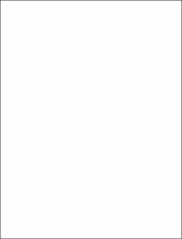 Altmetrics
Series
Proceedings of the Integrated Crop Management Conference
The Iowa State University Integrated Crop Management Conference is Iowa's premier crop production education event. No other program in Iowa brings together the diverse range of topics, slate of expert presenters and results of the latest University research.
The ICM Conference offers workshops focusing on the latest in crop production technology. Experts from Iowa and surrounding states will provide research updates and results in soil fertility, soil and water management, crop production and pest management.
Abstract
As glyphosate-resistant soybean and corn production systems are becoming the standard for Iowa and the Midwest, the selection pressure imposed on the agro-ecosystem by glyphosate is likely increasing at an increasing rate. World-wide, ll weed species have been reported as having evolved glyphosate-resistant biotypes (Heap 2006). Nine of the glyphosate-resistant biotypes were reported after 2000, and four glyphosate-resistant biotypes were reported in 2005. It is clear that the evolution of glyphosate-resistant weeds is increasing at an increasing rate. While ISU reported the existence of glyphosate-resistant common waterhemp in 1998, the relative economic importance of glyphosate-resistant weed biotypes in Iowa has to date, not been of major consequence. However, the lack of significant glyphosate resistance in Iowa weed communities can be anticipated to change based on reports and observations of glyphosate-resistant weed biotypes in neighboring states and anecdotal comments from the agricultural community Furthermore, the occurrence of Asiatic dayflower and other weed population shifts attributable to selection pressure from glyphosate use is more frequent. Thus, the need to consider the implications of not stewarding glyphosate use is more important than ever.
Subject Categories
Collections