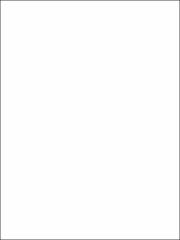 Altmetrics
Series
Proceedings of the Integrated Crop Management Conference
The Iowa State University Integrated Crop Management Conference is Iowa's premier crop production education event. No other program in Iowa brings together the diverse range of topics, slate of expert presenters and results of the latest University research.
The ICM Conference offers workshops focusing on the latest in crop production technology. Experts from Iowa and surrounding states will provide research updates and results in soil fertility, soil and water management, crop production and pest management.
Abstract
Generally, the 1996 crop year was better than early indications suggested. However, there were numerous problems, concerns, and management decisions that, if resolved or improved would have dramatically improved crop health and weed management in specific fields. Also of importance are new products that may be available for weed management in 1997. Finally, some aspects of weed management, specific weeds, and application problems will likely be significant problems in 1997. This paper will describe these situations and provide some discussion concerning strategies to resolve the problems.
Subject Categories
Collections