Adaptive learning methods and their use in flaw classification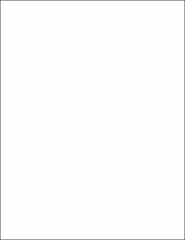 Altmetrics
Abstract
An important goal of nondestructive evaluation is the detection and classification of flaws in materials. This process of 'flaw classification' involves the transformation of the 'raw' data into other domains, the extraction of features in those domains, and the use of those features in a classification algorithm that determines the class to which the flaw belongs.
In this work, we describe a flaw classification software system, CLASS and the updates made to it. Both a hierarchical clustering algorithm and a backpropagation neural network algorithm were implemented -and integrated with CLASS. A fast Fourier transform routine was also added to CLASS in order to enable the use of frequency domain and cepstral domain features.
This extended version of CLASS is a very user friendly software, which requires the user to have little knowledge of the actual learning algorithms. CLASS can be easily extended further, if needed, in the future.
Subject Categories
Copyright
Mon Jan 01 00:00:00 UTC 1996
Collections