Multifrequency Eddy Current Inspection with Continuous Wave Methods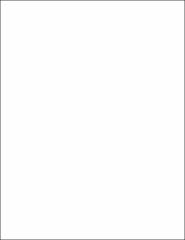 Series
Review of Progress in Quantitative Nondestructive Evaluation
Begun in 1973, the Review of Progress in Quantitative Nondestructive Evaluation (QNDE) is the premier international NDE meeting designed to provide an interface between research and early engineering through the presentation of current ideas and results focused on facilitating a rapid transfer to engineering development.
This site provides free, public access to papers presented at the annual QNDE conference between 1983 and 1999, and abstracts for papers presented at the conference since 2001.
Abstract
This paper describes the application of continuous wave, multifrequency eddy current methods to nondestructive inspection of materials. A generalized description of the technology is included, follow~ d by s~me ~esults o~t~ined in multifrequency examination of tubing. A major advantage of multifrequency inspection is the ability to discriminate against unwanted test parameters. The discrimination process is effected by combining the data from individual frequencies in a manner similar to simultaneous solution of multiple equations. multifrequency tests are described showing how discrimination has been achieved against parameters such as probe motion, tube support plates and magnetic surface deposits.
Subject Categories
Collections