"Blessings On Thee, Little Man-"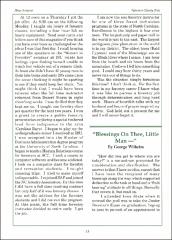 Department
Iowa State University Digital Repository
Abstract
"How did you get to where you are today?" is a conundrum presented for consideration and clarification. The answer is that I have no idea, except that I have been the recipient of many blessings along the way, which supported dedication to the task at hand and a "fruit bearing" attitude in all things. Basically that covers it, but read on.
Subject Categories
Collections