Results of On-Farm Studies on Deep Tillage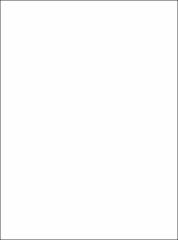 Altmetrics
Series
Proceedings of the Integrated Crop Management Conference
The Iowa State University Integrated Crop Management Conference is Iowa's premier crop production education event. No other program in Iowa brings together the diverse range of topics, slate of expert presenters and results of the latest University research.
The ICM Conference offers workshops focusing on the latest in crop production technology. Experts from Iowa and surrounding states will provide research updates and results in soil fertility, soil and water management, crop production and pest management.
Abstract
The in-line ripper was promoted as a new tillage tool for area farmers in the fall of 2002 and 2003. The in-line ripper is described as a tillage implement that operates 16 to 20 inches deep, shatters the soil in a vertical pattern and does not disturb the surface crop residue. Yield claims were made showing a benefit of deep tillage (16 to 20 inches) with an in-line ripper. Some farmers used the in-line ripper on a large number of acres to reduce compaction problems and/or increase rooting depth of corn and soybean crops. However, other farmers raised the question of the economic benefit of this tillage tool to corn and soybean production.
Subject Categories
Collections