Iowa Farmer's Perception of Transgenic Corn for Control of European Corn Borer and Corn Rootworm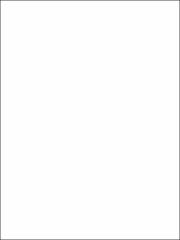 Altmetrics
Series
Proceedings of the Integrated Crop Management Conference
The Iowa State University Integrated Crop Management Conference is Iowa's premier crop production education event. No other program in Iowa brings together the diverse range of topics, slate of expert presenters and results of the latest University research.
The ICM Conference offers workshops focusing on the latest in crop production technology. Experts from Iowa and surrounding states will provide research updates and results in soil fertility, soil and water management, crop production and pest management.
Abstract
In 1996, farmers had the option of purchasing com seed genetically engineered to produce a protein derived from Bacillus thuringiensis (B.t.), a soil bacterium that causes high mortality in European corn borer larvae. By inserting the B.t. protein gene into plants (making them transgenic), biotechnology has demonstrated many opportunities for future innovative techniques to manage crop pests. Transgenic crops may greatly improve farmers' capacities to manage serious insect pests, but if farmers hold negative perceptions of this technology and/or discount pests like European com borer as being an economic problem, adoption of this pest management technique may not be widely accepted.
Subject Categories
Collections