Soybean Cyst Nematode- Identification and Extraction Techniques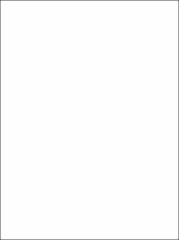 Altmetrics
Series
Proceedings of the Integrated Crop Management Conference
The Iowa State University Integrated Crop Management Conference is Iowa's premier crop production education event. No other program in Iowa brings together the diverse range of topics, slate of expert presenters and results of the latest University research.
The ICM Conference offers workshops focusing on the latest in crop production technology. Experts from Iowa and surrounding states will provide research updates and results in soil fertility, soil and water management, crop production and pest management.
Abstract
A major factor limiting soybean production in Iowa is parasitism by the soybean cyst nematode, Heterodera glycines. Soybean cyst nematode is now known to be present in 54 counties within Iowa. It is very likely that the nematode is present in many other counties as well, but the nonspecific nature of the above-ground symptoms of soybean cyst nematode damage makes early identification or diagnosis of infestations difficult.
Subject Categories
Collections