Measurement of Surface Strain by Surface Reflection Raman Scattering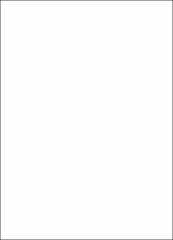 Series
Review of Progress in Quantitative Nondestructive Evaluation
Begun in 1973, the Review of Progress in Quantitative Nondestructive Evaluation (QNDE) is the premier international NDE meeting designed to provide an interface between research and early engineering through the presentation of current ideas and results focused on facilitating a rapid transfer to engineering development.
This site provides free, public access to papers presented at the annual QNDE conference between 1983 and 1999, and abstracts for papers presented at the conference since 2001.
Abstract
My talk today sort of comes from the unreal side of the world in the sense that this method of nondestructive testing is quite new and nobody has used it, and I am presenting this method as a possible method for the future. Of course, the unreal world today often becomes the real world tomorrow, so there is a good possibility that the method that I present here will become a useful one. At the moment, of course, the equipment that I use for these measurements can't be hung on the airplane wing or anything of that sort.
Subject Categories
Collections