What Have We Learned Over Five Years of Soybean Aphid Management Using Insecticides?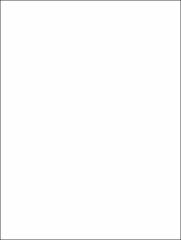 Altmetrics
Series
Proceedings of the Integrated Crop Management Conference
The Iowa State University Integrated Crop Management Conference is Iowa's premier crop production education event. No other program in Iowa brings together the diverse range of topics, slate of expert presenters and results of the latest University research.
The ICM Conference offers workshops focusing on the latest in crop production technology. Experts from Iowa and surrounding states will provide research updates and results in soil fertility, soil and water management, crop production and pest management.
Abstract
Soybean, Glycine max (L.), grown in Iowa and most of the north-central region of the United States has historically used low amounts of insecticide. However, an invasive insect pest has threatened soybean production in Iowa, with the arrival of the soybean aphid (Aphis glycines Matsumura). The soybean aphid causes yield losses from direct plant feeding, and has been shown to transmit several plant viruses. In Iowa, soybean aphid colonize soybean fields beginning in June and has produced outbreaks in July and August capable of reducing yields by nearly 25% Qohnson 2006).
Subject Categories
Collections