What Type of Farms Fared Best in 1955?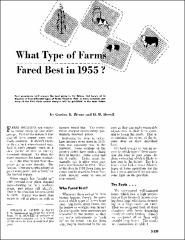 Department
Extension and Experiment Station Publications
Abstract
Past experience isn't always the best guide to the future. But here's an indication of how different types of farms fared in 1955. A more complete summary of the 1955 farm record analysis will be published in the near future.
Subject Categories
Collections