Can Ground Eggshells Be Used as a Liming Source?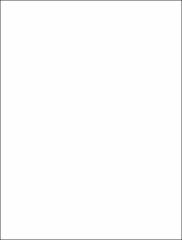 Altmetrics
Series
Proceedings of the Integrated Crop Management Conference
The Iowa State University Integrated Crop Management Conference is Iowa's premier crop production education event. No other program in Iowa brings together the diverse range of topics, slate of expert presenters and results of the latest University research.
The ICM Conference offers workshops focusing on the latest in crop production technology. Experts from Iowa and surrounding states will provide research updates and results in soil fertility, soil and water management, crop production and pest management.
Abstract
Iowa has become the leading egg producing state in the U.S. It's common to see large-scale egg-laying units in many parts of Iowa. Although most plants ship the eggs intact, some facilities have begun to ship liquid eggs. One egg-breaking operation in northern Iowa produces approximately 15 tons of ground eggshells daily. Several other egg-breaking facilities are also operating in Iowa. The eggshells at most locations are ground, stockpiled, and applied to farm fields. Farmers want to know if the eggshells have any value as a liming source, and if so, at what rate they should be applied.
Subject Categories
Collections