Dietary Resistant Starch Prevents Urinary Excretion of Vitamin D Metabolites and Maintains Circulating 25-Hydroxycholecalciferol Concentrations in Zucker Diabetic Fatty Rats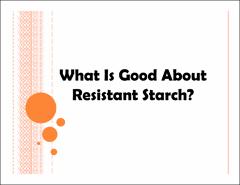 Series
Symposium on Undergraduate Research and Creative Expression
The Symposium provides undergraduates from all academic disciplines with an opportunity to share their research with the university community and other guests through conference-style oral presentations. The Symposium represents part of a larger effort of Iowa State University to enhance, support, and celebrate undergraduate research activity.
Though coordinated by the University Honors Program, all undergraduate students are eligible and encouraged to participate in the Symposium. Undergraduates conducting research but not yet ready to present their work are encouraged to attend the Symposium to learn about the presentation process and students not currently involved in research are encouraged to attend the Symposium to learn about the broad range of undergraduate research activities that are taking place at ISU.
The first Symposium was held in April 2007. The 39 students who presented research and their mentors collectively represented all of ISU's Colleges: Agriculture and Life Sciences, Business, Design, Engineering, Human Sciences, Liberal Arts and Sciences, Veterinary Medicine, and the Graduate College. The event has grown to regularly include more than 100 students presenting on topics that span the broad range of disciplines studied at ISU.
Department
Food Science and Human Nutrition/Health Science
Abstract
It is common that individuals with type 2 diabetes (T2D) diagnosed with nephropathy exhibit suboptimal serum 25-hydroxycholecalciferol (25D) concentrations, which is the major circulating form of vitamin D. 25D is activated to 1,25-dihydroxycholecalciferol (1,25D) through enzyme activity in kidney. The objective of this study was to examine whether dietary resistant starch could prevent loss of vitamin D and maintain serum 25 D concentrations in Zucker diabetic fatty (ZDF) rats - a model with characteristics of human T2D. Control Zucker rats were fed with a standard semi-purified diet (AIN-93G); while ZDF rats were divided into two groups and fed with the control AIN-93G diet or the AIN-93G diet with cornstarch replaced by resistant starch (RS). The results indicated that the control diet-fed ZDF rats had 89% and 97% higher urinary excretion of 25 D and 1,25D, respectively, and 31% lower serum 25D concentrations than RS-fed ZDF rats. Also, RS reduced diabetes-mediated damage in kidney by 21% as indicated in histopathologic scoring system. Blood glucose level was shown 41% lower in RS-fed ZDF rats compared to control diet-fed ZDF. In conclusion, dietary resistant starch can help protect kidney health which in turn maintains vitamin D status in T2D.
Subject Categories
Collections