Symposium Attendees Get a True "Northwest Adventure"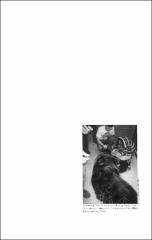 Department
Iowa State University Digital Repository
Abstract
Who ever said that ultimate frisbee and foosball aren't contact sports? Ask any of the athletically inclined SCAVMA members who attended the SAVMA Symposium at Washington State University during spring break to show you their scars and you'll see what I mean! Twenty-eight students found their way to Pullman, Washington, by plane, car, and one very tightly packed van driven by a true Midwestern cowboy with a crisp ten gallon green cowboy hat to experience learning made fun by a dedicated group of organizers from WSU and Oregon State University. While there, students attended lectures ranging from EPM in horses to handling of sugar gliders. Many of the students found their way out of bed after a long night of "socializing" in time to make it to their 8:00 a.m. wetlabs which proved to be an extremely rewarding hands-on experience.
Subject Categories
Collections