Read Technical Books for Fun?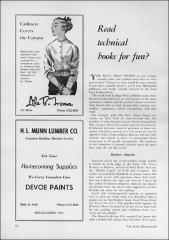 Department
Iowa State University Digital Repository
Abstract
"You mean that people on our campus actually write and publish books that are read just for fun?" Chances are this would be your response if you were casually asked if you'd read Hildegarde Johnson's new book, recently released by the Iowa State College Press.
Subject Categories
Collections