Mechanism of Photostimulated Exoelectron Emission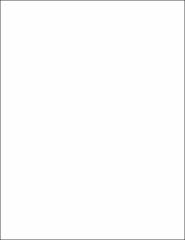 Series
Review of Progress in Quantitative Nondestructive Evaluation
Begun in 1973, the Review of Progress in Quantitative Nondestructive Evaluation (QNDE) is the premier international NDE meeting designed to provide an interface between research and early engineering through the presentation of current ideas and results focused on facilitating a rapid transfer to engineering development.
This site provides free, public access to papers presented at the annual QNDE conference between 1983 and 1999, and abstracts for papers presented at the conference since 2001.
Abstract
This paper discusses the changes in photoyield of pure aluminum and binary aluminum alloys due to fatigue induced surface roughness in the energy range 5 to 11 eV. As evidenced by a surface replication technique, the roughness is caused by dislocation slip steps forming a near perfect grating on the surface. The grating causes a resonant coupling of incident photons to surface electromagnetic waves in the material, the decay of which can eject electrons if the resonance energy exceeds the material's work function. The theory of this roughness induced photoyield will be briefly reviewed. The effects of fatigue softening and hardening, of oxide layer thickness, and of alloying on the photoyield as a function of photon incident energy will be reported.
Subject Categories
Collections