Strip-Tillage Effects on Corn Performance and Soil Properties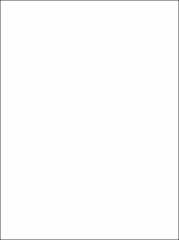 Altmetrics
Series
Proceedings of the Integrated Crop Management Conference
The Iowa State University Integrated Crop Management Conference is Iowa's premier crop production education event. No other program in Iowa brings together the diverse range of topics, slate of expert presenters and results of the latest University research.
The ICM Conference offers workshops focusing on the latest in crop production technology. Experts from Iowa and surrounding states will provide research updates and results in soil fertility, soil and water management, crop production and pest management.
Abstract
The perceived effect of no-tillage on soil temperature, soil moisture conditions, soil compaction, soil productivity, and nitrogen movement and availability has become a major concern among producers considering adopting this tillage system. No-tillage presents a unique challenge in poorly drained soils, in which certain surface soil properties are affected due to the absence of tillage as a corrective measure. Effective tillage systems create an ideal seedbed condition (i.e., soil moisture, temperature, and penetration resistance) for plant emergence, plant development, and unimpeded root growth. However, the integration of tillage and nitrogen (N) management (i.e., type of tillage system, timing of tillage system, timing of N application, and N rate) also presents significant challenges for producing corn, sustaining soil productivity, and improving water quality.
Subject Categories
Collections