Food habits and preferences: A study of Iowa people of two age groups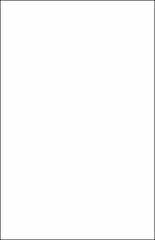 Journal Issue
Department
Extension and Experiment Station Publications
Abstract
A better understanding of the food consumption habits of people and of their attitudes toward food is important to progress in nutrition education, and to efficiency and economy in meal planning. The full impact of nutrition on the health and well-being of people will not be felt until the forces which dominate food choices are more thoroughly understood.
This study was undertaken in 1946-47 in cooperation with the Research Division of the Quartermaster Food and Container Institute. It was part of a larger study designed to obtain information regarding the appetite level for various foods of people of two age groups, 17-19 years and 46-58 years, in different parts of the United States.
The purposes of the study as carried out in Iowa were as follows:
1. To obtain information concerning the use of food by Iowa families, represented through the two age groups.
2. To study some of the characteristics or conditions which may be related to the food selection of Iowa people.
3. To discover some of the attitudes of the people toward various foods and groups of foods.
Subject Categories
Collections