Temperature and Drought Influence on Soybean Yield, Composition, and Seed Quality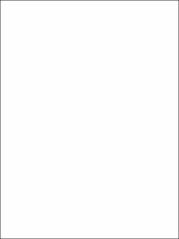 Altmetrics
Series
Proceedings of the Integrated Crop Management Conference
The Iowa State University Integrated Crop Management Conference is Iowa's premier crop production education event. No other program in Iowa brings together the diverse range of topics, slate of expert presenters and results of the latest University research.
The ICM Conference offers workshops focusing on the latest in crop production technology. Experts from Iowa and surrounding states will provide research updates and results in soil fertility, soil and water management, crop production and pest management.
Abstract
Research studies indicate an optimum temperature for soybean photosynthesis and yield near 86°F (30°C). Although the Com Belt of the United States is one of the most productive soybean producing areas in the world, temperatures in this region are rarely centered on the ideal temperature at critical stages in soybean plant and yield development. Temperatures can vary widely within the region and fluctuate both diurnally and seasonally. The most critical stages of yield development in soybean occur when flowering is complete. Stress occurring anytime from R4 (full pod) to just after R6 (full seed), will reduce yields more than the same stress occurring at any other period of development. The period from R4.5 (late pod formation) to about R5.5 is especially critical because flowering becomes complete and cannot compensate, and because young pods and seeds are more prone to abort under stress than older pods and seeds. In addition, high temperatures during reproductive growth can alter soybean seed protein and oil composition and diminish the quality of seed used to plant the next season's crop.
Subject Categories
Collections