When Does Poor Nutrition Start?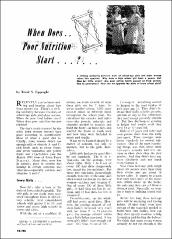 Department
Extension and Experiment Station Publications
Abstract
A striking similarity between diets of school-age girls and older women raises this question. Why does a high school girl have a poorer diet than her little sister? Are poor eating habits passed on from generation to generation? How can we upgrade the diets of Iowa school girls?
Subject Categories
Collections