Grain, Oilseed, and Biofuel Outlook for 2009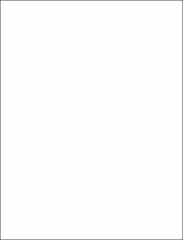 Altmetrics
Series
Proceedings of the Integrated Crop Management Conference
The Iowa State University Integrated Crop Management Conference is Iowa's premier crop production education event. No other program in Iowa brings together the diverse range of topics, slate of expert presenters and results of the latest University research.
The ICM Conference offers workshops focusing on the latest in crop production technology. Experts from Iowa and surrounding states will provide research updates and results in soil fertility, soil and water management, crop production and pest management.
Abstract
The latest round of USDA updates to its World Agricultural Supply and Demand Estimates and Crop Production reports were updated on Oct. 28th. Corn acreage is now estimated at 85.9 million acres, with harvest expected on 78.2 million acres. Soybean area is estimated at 75.9 million acres planted and 74.4 million acres harvested. National yield estimates are 153.9 bushels per acre for corn and 39.5 bushels per acre for soybeans. Corn production is projected at 12.033 billion bushels, 39 million bushels below the September estimate. For soybeans, production is estimated at 2.938 billion bushels, 4 million above September estimates. These estimates still point to the 2nd largest corn crop and 4th largest soybean crop the U.S. has ever seen.
Subject Categories
Collections