Controlling Corn Rootworms with Bt Corn: Opportunities and Issues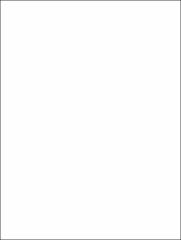 Altmetrics
Series
Proceedings of the Integrated Crop Management Conference
The Iowa State University Integrated Crop Management Conference is Iowa's premier crop production education event. No other program in Iowa brings together the diverse range of topics, slate of expert presenters and results of the latest University research.
The ICM Conference offers workshops focusing on the latest in crop production technology. Experts from Iowa and surrounding states will provide research updates and results in soil fertility, soil and water management, crop production and pest management.
Abstract
The availability of YieldGard Rootworm corn hybrids for planting in 2003 marked the beginning of a new era of corn rootworm management. Monsanto Company was the first to obtain registration for transgenic Bt corn (genetic material from the soil bacterium Bacillus thuringiensis inserted into the corn genome) for rootworm control. Shortly after the registration of YieldGard Rootworm corn, registrations for rootworm-protected corn were granted to Pioneer Hi-Bred International, Inc./Dow AgroSciences LLC (Herculex RW corn hybrids, available for planting in 2006) and Syngenta (Agrisure RW corn hybrids, available for planting in 2007). In just four short years, the genetic biotechnology for rootworm control has been combined with genetic biotechnologies for caterpillar control and herbicide resistance or tolerance to create double-, triple-, and quad-stacked corn hybrids that address a lot of producers' concerns about both insect and weed management. The news release from Monsanto and Dow AgroSciences (Anonymous 2007) announcing the forthcoming registration of SmartStax corn hybrids (hybrids with an eight-gene stack) is undoubtedly a foreshadowing of a dizzying array of combinations of genetic traits that will have a significant impact on pest management. So, the future for management of currently the most economically destructive corn insect pests looks bright. But, as we have learned so many times in the past, advances in insect control technology that provide excellent opportunities in agriculture almost always usher in amplified or new issues. Although double-, triple-, and quad-stacked corn hybrids are commonplace, the discussion in this paper will focus almost exclusively on management of corn rootworms. The inclusion of more than one gene for pest management both complicates and restructures the issues. So, for ease of discussion, rootworm management will be isolated from the other issues, with the understanding that many other issues will play significant roles in the ways producers use transgenic corn hybrids.
Subject Categories
Collections